Samsung was the first to venture into the foldable display scene and already has a number of different foldable smartphones in the market. The phone maker plans to showcase more bendable displays at its tech exhibition later today.
First off, is the S-foldable screen, which is a dual folding display that bends at two points. This allows you to fold the screen into multiple angles to fit your needs. The full size of the screen is 7.2-inches diagonally when fully opened, but it can be opened up at different sizes with just one unfold.
There are multiple front cameras housed in the top bezel of the display.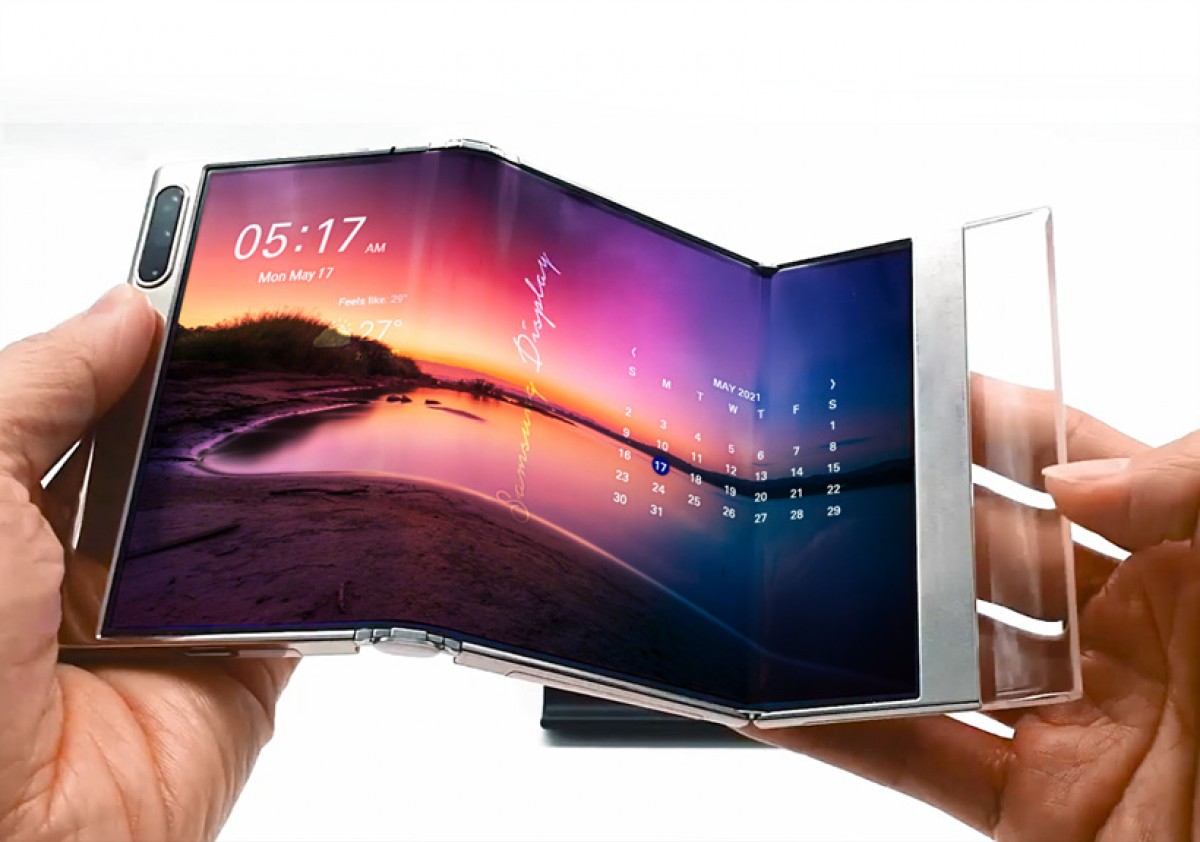 Next, we have a sliding display prototype similar to other slidable display concepts we have seen from TCL and LG. Just like the others, this one also looks like a normal smartphone at first but can slide out an additional display from the side with the press of a button. This allows for more multitasking and media consumption.
Samsung has also shown a large 17-inch foldable screen that resembles a notebook. This is because it folds in half like Microsoft's Surface Neo tablet, but instead of two screens shutting together through a basic hinge, it's just a single foldable display. It has a 4:3 aspect ratio and can be used in both portrait and landscape orientations.
Last but not the least, we have a nearly bezel-less laptop screen concept from Samsung. This laptop screen has an under-display front camera just beneath the top bezel and has minimal display bezels to maximize screen real estate.
We are probably going to see even more concepts at Samsung's Society for Information Display (SID) exhibition later today. Stay tuned.