LATEST ARTICLES
Licking your gadgets is no doubt a bad idea for various health and other hazards but the concept is actually being encouraged by a researcher from Meiji University in Japan. The...
Smartphone patents often have eccentric new form factors that future iterations may or may not adopt. Up until now, we have seen multiple patents for foldable Xiaomi smartphones but none as...
Xiaomi's latest product on its Youpin crowdfunding platform is a handy kitchen companion ideal for bachelors living by themselves. The OCooker Multipurpose Electric Cooker was originally crowdfunded back in 2018 but...
The first quarter for 2020 has passed and likewise, financial reports from tech giants are coming in, though some slower than others. Despite having a difficult market situation, Xiaomi has published...
SD association, the group responsible for setting the standards for memory cards, has just announced the new SD, and the transfer speed might outpace the SSD in your computer. The new specification...
According to a recent report by WABetainfo, WhatsApp has submitted a new update, i.e., version 2.20.171, through the Google Play Beta Program. The IM application recently enabled support for QR codes in...
According to the company's latest performance report for Q1 2020, Xiaomi ranks in the top 4 smart TV brands globally and the first in China. One of the main reasons for...
If you are not tired of binge-watching shows in your TV lounge, Samsung has launched its first outdoor 4K QLED TV and accompanying soundbar dubbed 'The Terrace.' The smart TV is...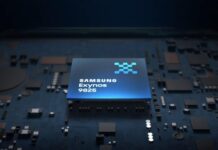 To make its mark on the chipset industry and take on the famous made-to-order foundry business TSMC, the Korean tech giant Samsung has announced the commencement of construction of its 5-nanometer...
In a poll conducted in the UK, it was found that an average person will spend a staggering 34 years staring at a screen. The poll had over 2,000 British adults and...