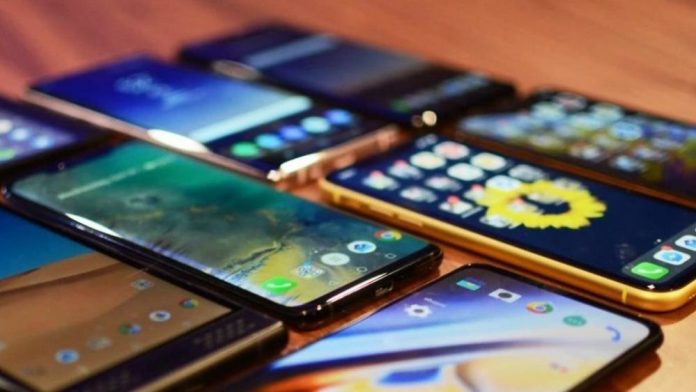 Pakistan Telecommunications Authority (PTA) has issued a public advisory, urging all users to report stolen mobile phones as early as possible. The mobile phones will be blocked within 16 hours of reporting the incident.
The authority has specified all the methods of reporting a snatched, stolen, or misplaced mobile phones to get them blocked. You can call PTA helpline 0800-25625, email at [email protected] or visit the PTA headquarters or the nearest zonal office with the following details: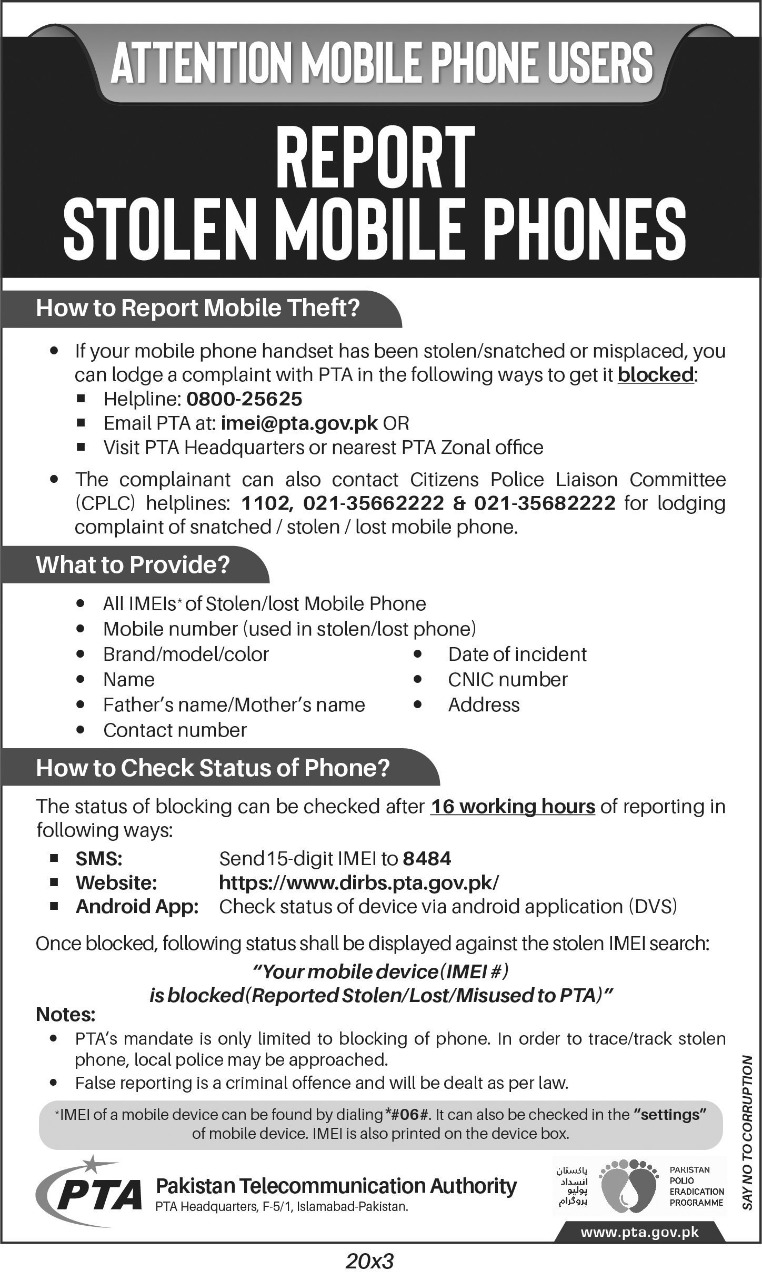 All IMEIs of the stolen phone
The mobile number being used in the phone
Brand, model, and color
Date of incident
Name, CNIC, father/mother name
Address
Contact number
In addition, you can also contact the Citizens Police Liaison Committee helplines 1102, 021-35662222 and 021-35682222 to block your phones.
Once blocked, the status of your mobile phone will read:
Your mobile device (IMEI number) is blocked (Reported Stolen/Lost/Misused to PTA).
The status can be checked in the following ways:
SMS – Send 15-digit IMEI to 8484
Website: dirbs.pta.gov.pk
Android App: Device Verification System – DIRBS Pakistan
The authority has, however, warned against false reporting, terming it a criminal offense that will be dealt as per the law. To trace or track the stolen phones, local Police is the authority to approach, the advisory further read.
Note: A device's IMEI can be checked from the settings or by dialing *#06#.