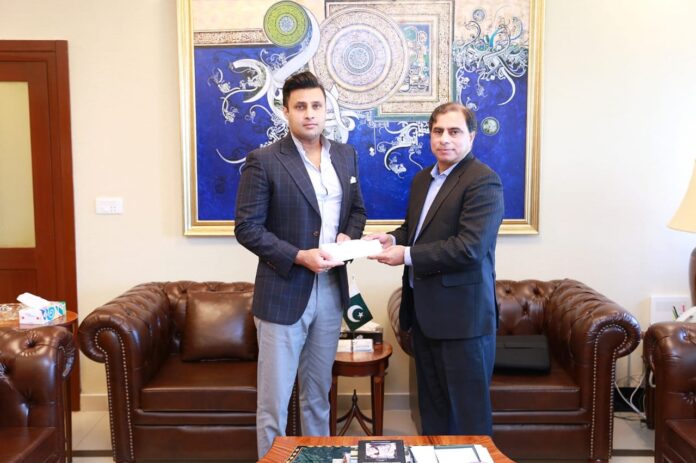 Employees of Zong, a leading telecommunication network in Pakistan, made a donation of Rs 7 million to the prime minister's Covid-19 relief fund, we have confirmed with sources
Zong's Chief Regulatory Officer (CRO) Kamran Ali presented a cheque of Rs 7 million to Special Assistant to the Prime Minister (SAPM) on Overseas Pakistanis and Human Resource Development Syed Zulfikar Bukhari at his office on Wednesday.
Zulfikar Bukhari thanked the CRO for the generous donation from Zong employees towards the PM's corona relief fund and urged the private sector to join the government's efforts in the fight against the pandemic.
Kamran Ali apprised Mr. Bukhari of the multiple initiatives that Zong had taken to help the government combat the deadly virus in the country.
Mr. Ali also informed about the free unlimited connectivity that Zong was providing to the National Disaster Management Authority (NDMA) and the National Institute of Health (NIH) in a bid to ensure that front-line workers remain seamlessly connected in these challenges times.
Earlier this month, Zong was reported to have pledged Rs 1.5 billion toward Pakistan's fight against the novel coronavirus, a support that would be extended via major partnerships with the Pakistani government and health authorities.
The company has also facilitated the Government of KP in the provision of unlimited voice and data connectivity and free tele-doctor helpline as part of its Covid-19 response.