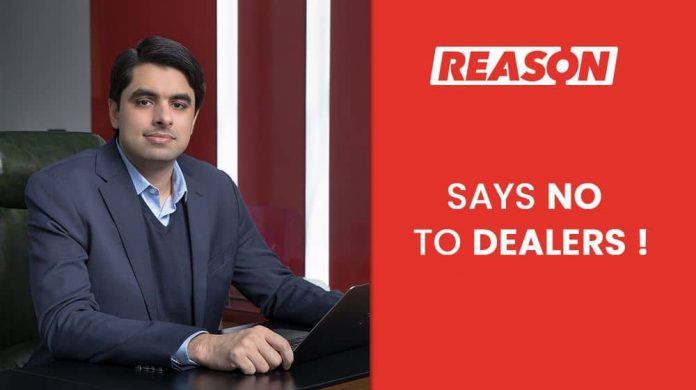 Despite the overwhelming response and queries, Reason Electronics CEO, Abdul Rehman Talat, has announced that the brand will not be giving away dealership rights.
"Thank you to all the friends from the industry who have reached out to us for dealership of Reason brand. But, for now, the idea is to keep it e-commerce only," Talat said, also adding that the company will not be able to offer profit margins to the dealers because they were "passing everything on to the customer."
An e-commerce brand, Reason Electronics, has taken the electronics market by storm after the launch of its website and store on daraz.pk. The brand offers high-end products at affordable prices by eliminating third-party distributors and retailers and reaching out to the customers directly.
Reason Electronics is a brand of BlueEast (part of Orient a Group of Companies) that is centered around the idea of "selling experience, not products." The brand currently stocks LEDs, small kitchen appliances such as juicer blenders, electric kettles, and sandwich makers, with many new launches in the pipeline.
Other products to look forward to in the brand's amazing product lineup are air conditioners, mobile phone accessories, power banks, headphones and other gears and devices.
Renowned for introducing IoT in the home appliance market in Pakistan, BlueEast, through Reason Electronics, is making technology a part of every Pakistani's life through their competitive prices and state of the art quality.
For more details, you can visit Reason's Daraz store and website