Microsoft has officially confirmed Windows 11 after the internet was flooded with months of teases, hints and huge leaks.
The big focus for Windows 11 is the updated user interface, improvements in performance and multitasking, a new Windows Store and integrated support for running Android apps for the first time.
The following video from CNET provides a complete overview of the new features:
The first thing to notice about Windows 11 is that it courts a new Start menu with an updated Start button, both of which are tailored across the taskbar.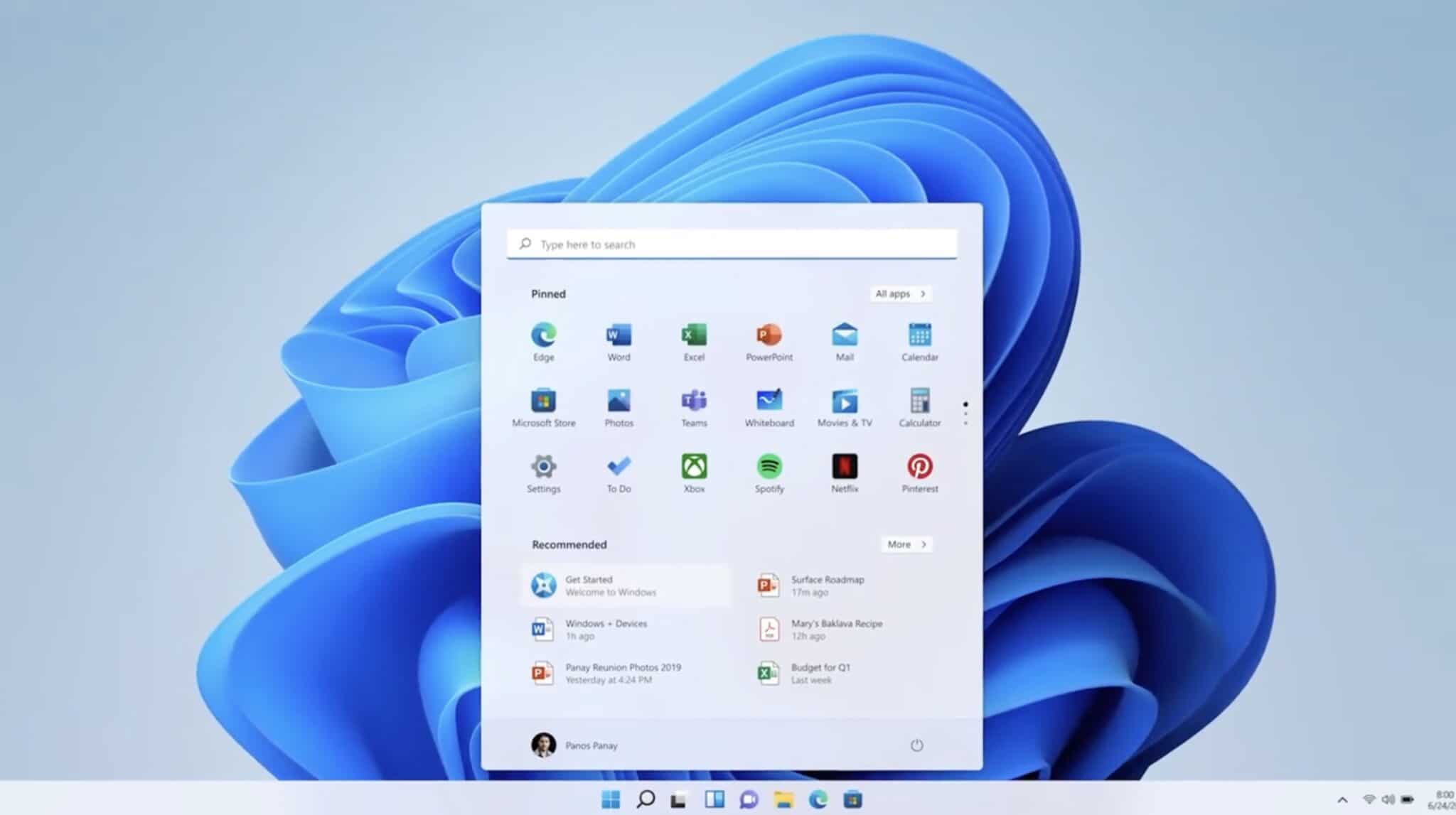 The UI is pretty much similar to Windows 10X, a canceled project of Microsoft for dual-screen devices. For starters, the Start menu has dropped Live Tiles which were originally introduced in Windows 8. Now, it's more like a launcher with apps, recent document tabs and a separate search interface.
As seen in the preview above, much of the centered appearance is almost identical to the ones found in macOS and Chrome OS, and there are rounded corners we've often seen in Android and iOS.
Layout
Microsoft has embedded a "Snap Layout" feature as well, which allows users to quickly snap apps into a variety of modes supported by Windows 11.
From the outset, this feature might come in pretty handy for supporting multiple screens/monitors for ensuring that apps always open on the correct display.
Performance
In contrast with previous versions of Windows, Microsoft has done something about performance on the new operating system. As reported by CNET, Windows updates are 40 percent smaller and more efficient.
For the first time, Microsoft Teams has been integrated with Windows 11 on the taskbar, allowing users to call friends, family and co-workers. What's clear from here is that Microsoft is quietly moving on from Skype, which came for free on Windows 10.
Furthermore, touch gestures and Widgets are a big part of the new operating system.
"Widgets", according to Microsoft, are personalized feeds powered by AI, that can be used to tailor preferences to a specific news feed, weather forecast and maps.
Besides the technical stuff, Microsoft has promised speed and overall performance improvements. For gamers, the Xbox Gaming Pass is being integrated into Windows 11, which will allow users to stream games from Microsoft's cloud as well.
The Best Part: Windows 11 Will Now Run Android Apps!
Microsoft has partnered with Amazon and Intel to make this a reality, and Windows 11 will be using bring android app usage to life.
Microsoft demonstrated TikTok and other Android apps running alongside Windows apps on Windows 11 in their official feed, and the company plans to share more information on this in the next couple of months.
So far, Windows 11 doesn't have a release date, but Microsoft has promised to roll it out as a free upgrade for Windows 10 users from October onwards.