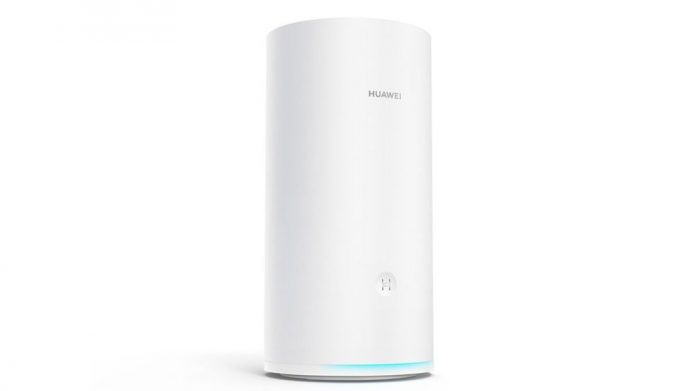 Huawei unveiled a range of new products during its launch event in China yesterday. The tech giant announced the Huawei MatePad Pro, Matebook D laptops, and a 75-inch smart screen. Additionally, the company also announced the A2 Wi-Fi Router, which is the world's first router to feature one-touch NFC support.
With NFC support, users can simply tap their smartphone on top of the A2 router to gain WiFi access without needing any authentication or password. This eliminates the hassle that comes with network routers such as having to scan codes to gain access to the network.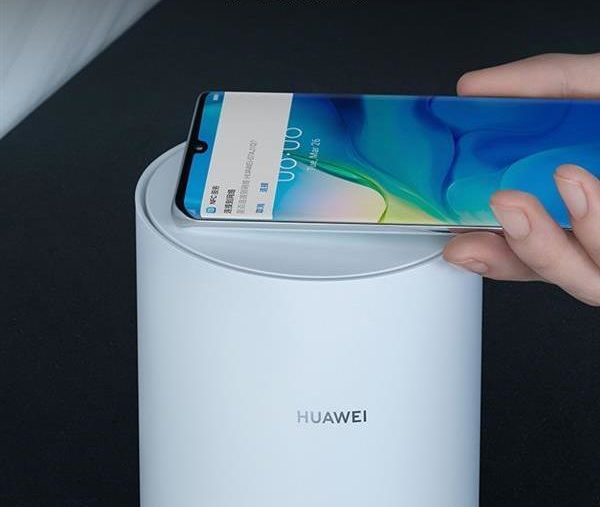 The Huawei A2 WiFi Router features a sleek cylindrical design with minimalist branding at the front. It has a 1.4GHz CPU with three Lingyi WiFi chips, one of which is clocked at 2.4GHz while the remaining 2 chips are at 5GHz. It has 6 signal amplifiers and 4 high-end cores that boost signals at medium to long-range. It can automatically detect better frequency bands and connect to them on its own.
Security features include protection against physical damage through a tough chassis, safeguard against DOS/DDOS attacks, authorization requirement for unwarranted WiFi access, and device white and blacklisting.
The Huawei A2 WiFi Router is already up for pre-order for $57. It will officially start shipping on December 1.