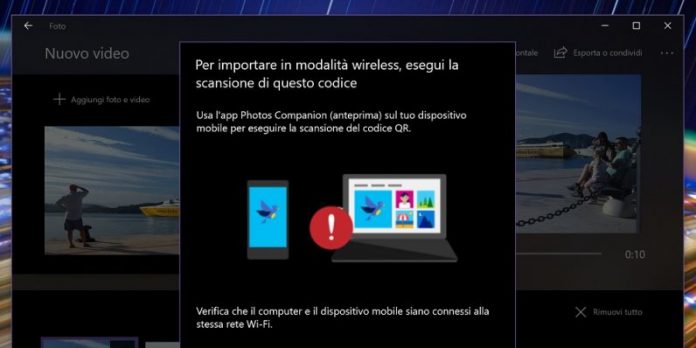 Microsoft is building an application for Android and iOS users to send photographs and recordings from phones to Windows 10 PC.
This application will be associated with the phots app on windows 10 and will let you transmit your data i.e. Photos and videos to the windows 10 pc when both of your devices are connected with the same Wi-Fi network. Most of the people might say that they get the similar functionality over OneDrive, but this new app is unique in its functionality since it doesn't require any sign up for Microsoft's cloud storage service.
This is not it, In addition to this new app, we will be witnessing some new features in Photos as well. These new features may include some special effects, stickers, new themes and music as well. We may have to pay for it to use with our photos and videos. These new features would be soon arriving in an update on the windows insider program in a few months.
This seems to be a good news for those who enjoys editing their photos and videos on their laptops. This update will also help in emptying a huge amount of phone's storage that is occupied by the photos and videos.
The similar feature can be obtained from Google Photos for those who are eager to use these new specs. Most of the phones already have this application in them. Once have this application in your device it will automatically backup all your photos to your account. You may then view or download or share these photos from your desktop as well by visiting photos.google.com with the similar account. But the problem comes when google automatically compresses your photos that result in reducing their quality. If you want to keep the exact size of the photos then you will have to subscribe to it along with the subscription fee.
Source :