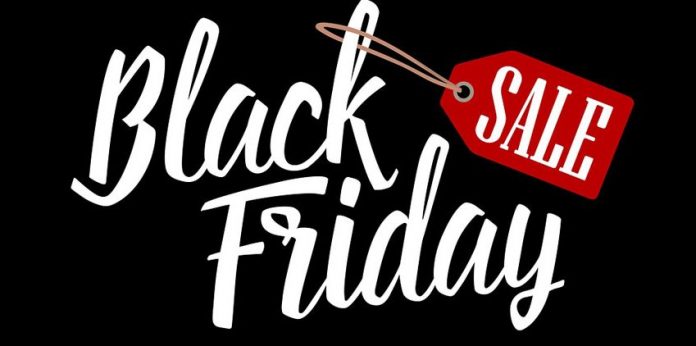 Black Friday 2017 is knocking at the door and this year it's going to be a massive hit in Pakistan's shopping world.
Black Friday is a new concept in Pakistan which evolved from recent few years and now it's become very popular in younger generation or more appropriate to called them a "Computer Generation".
So, following the western tradition number of online shopping portals and retailers are offering huge discounts on their products from gadgets to clothes.
Let's have a look on some amazing deals!
Daraz.pk is the one who introduced this concept to Pakistani Nation. And the first Pakistan-based online store ever to record a 'billion-Ruppee-Sale', is back with its third edition of Black Friday Sale in Pakistan and with stakes as high, we can only expect it to be better than before.
This Year Daraz has introduced a code that offers additional discounts, adding to the hype. With discounts upto 80%, Mega Deals, flash sales and daily prizes on their way, this year's Black Friday Sale by Daraz.pk is certainly going to be worth the wait.
Yayvo is offering a whopping up to 80% discounts on products from their online website! The biggest discounts so far we've come across on account of Black Friday in Pakistan.
Yayvo has announced Pre-Black Friday Deals for 3rd and 10th November, when consumers would be able to leverage flash sales from 6pm onwards.
It doesn't end here! Yayvo will also celebrate 'Digital Monday' on 27th of Novemeber, following the Black Friday.
Gear up Girls; because Make Up City is offering mega discounts on its products but Instead of the usual Black Friday, the Makeup City is celebrating a 50% discount on their "Pink Friday".
Good news for ladies; home shopping is offering mega discounts. But instead of a Black Friday, celebrate 'White Friday' with homeshopping.pk from the 24th to the 27th of November. They are offering up to 70% off.
Get ready gadget lovers, Telemart is offering very handsome deals. But like Make Up City, Telemart is also introducing their version of Black Friday, known as 'Blessed Friday' in Pakistan this year. After the term Black Friday was criticized in Pakistan for various reasons. Telemart is offering discounts on a wide range of products including mobile phones, Laptops, Cameras, Fashion, home/kitchen appliances and gaming stuff.
Symbios.pk also celebrates a White Friday sale because they claim Friday is never Black in Pakistan. Black or white, customers get to enjoy a whopping 90% off from the 24th to 27th of November.
Good news for travel lovers now go and must avail this discount to the fullest starting on the 24th of November.
Amongst all how can we forget the book lovers? Every book lovers dream sale is being held by Liberty Books from the 17th to 24th November 2017 where the biggest bookstore in Pakistan will be celebrating a 'Book Lovers Friday'.
TCS brings Gift Back Friday this year with their Gift Back Friday which will enable buyers to avail discounts on products across the website. TCS gives you a chance to gift back to your loved ones this Black Friday.
MyGerrys, one of the biggest online store in Pakistan is also offering Black Friday sale starting from 10th to 24th November. This is the longest sale when compared to other online stores. MyGerrys offer up to 85% on your favorite items. Various items are on sale including electronics, mobile phones, clothing, and much more.
Whether you called it Pink Friday, Blessed Friday, White Friday or Black Friday the concern is getting massive discounts so go and get your favourite products now.