Its no surprise that Xiaomi has a foldable smartphone in the works especially after Samsung, Huawei and Motorola managed to launch theirs.
Earlier this year, the Chinese Giant issued an official statement revealing that it was working on a foldable smartphone that folds into three sections. Unfortunately, after that, the company has remained silent.
On the other hand, recently, a Xiaomi patent filed in August 2018 with the CNIPA (China National Intellectual Property Administration) surfaced on the internet.
The patent is for a clamshell foldable phone, not something like the recently launched Motorola Razr though. The patent images show a device that unfolds into a tall aspect ratio smartphone and has a square form factor when folded.
In the folded state, the phone has a rectangular quick view display, much like the Motorola Razr and a dual-sensor camera. The main screen (unfolded state) has a very thin side and bottom bezels. The forehead bezel, on the other hand, is slightly thick and will house the selfie camera and the earpiece.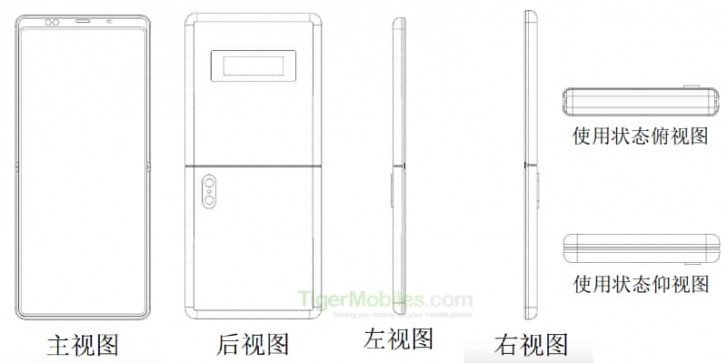 Since Xiaomi has not even confirmed the launch and availability of its previously announced foldable smartphone, we cannot expect this clamshell foldable phone to hit the shelves anytime soon. However, with the current trends, it is a step in the right direction.