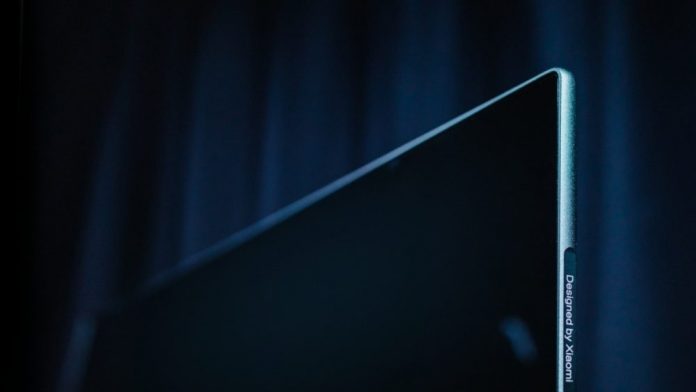 Xiaomi, holding the spot of top smart TV manufacturer in China, has an improving reputation as a smart TV manufacturer in the global market as well. The Company's latest upcoming product is the Xiaomi Mi 5 TV, which has been hyped up on Weibo by teasers from Xiaomi.
The smart TV is due to launch tomorrow i.e. 5th November but the company decided to reveal its design specifications ahead of launch.

According to Xiaomi's latest post, the smart TV will feature a full-screen design with thin bezels. As compares to its predecessor, the bezels will be approximately 47% thinner. The 5.9 mm frame will be integrated into the TV's metal body and the backplate will have no screws. Hence, users will not need to screw and unscrew the whole system.
As far as other specifications of the device are concerned, it will be built around a 4K OLED panel featuring a 108% color gamut. At the helm, it will come with a 12nm T972 chipset with 4 GB RAM and 64 GB storage. It will also support 8K video playback. According to Xiaomi, the smart TV's processor will be 63% faster than its predecessor.
Along with this new smart TV, the company will also launch the much-awaited Mi CC9 Pro, and Xiaomi smartwatch along with other products tomorrow.