In June this year Xiaomi, via twitter, teased that the company has found a solution to make the front cameras disappear to increase the display's real estate and finally get rid of notches.
Do you want a sneak peek at the future? Here you go…introducing you to Under-Display Camera technology!#Xiaomi #InnovationForEveryone pic.twitter.com/d2HL6FHkh1

— Xiaomi #MiMIXAlpha (@Xiaomi) June 3, 2019

On the same day, Oppo's VP Brian Shen shared a video of a prototype device with an in-screen selfie camera as well. The same technology was also teased by Oppo's official twitter account.
For those seeking the perfect, notchless smartphone screen experience – prepare to be amazed. 📲

You are taking a very first look at our under-display selfie camera technology. RT! 🤯 pic.twitter.com/FrqB6RiJaY

— OPPO (@oppo) June 3, 2019
Following the teaser, one of Xiaomi's recent patents regarding the in-display selfie camera technology filed with and granted by the CNIPA (China National Intellectual Property Administration) surfaced on the internet.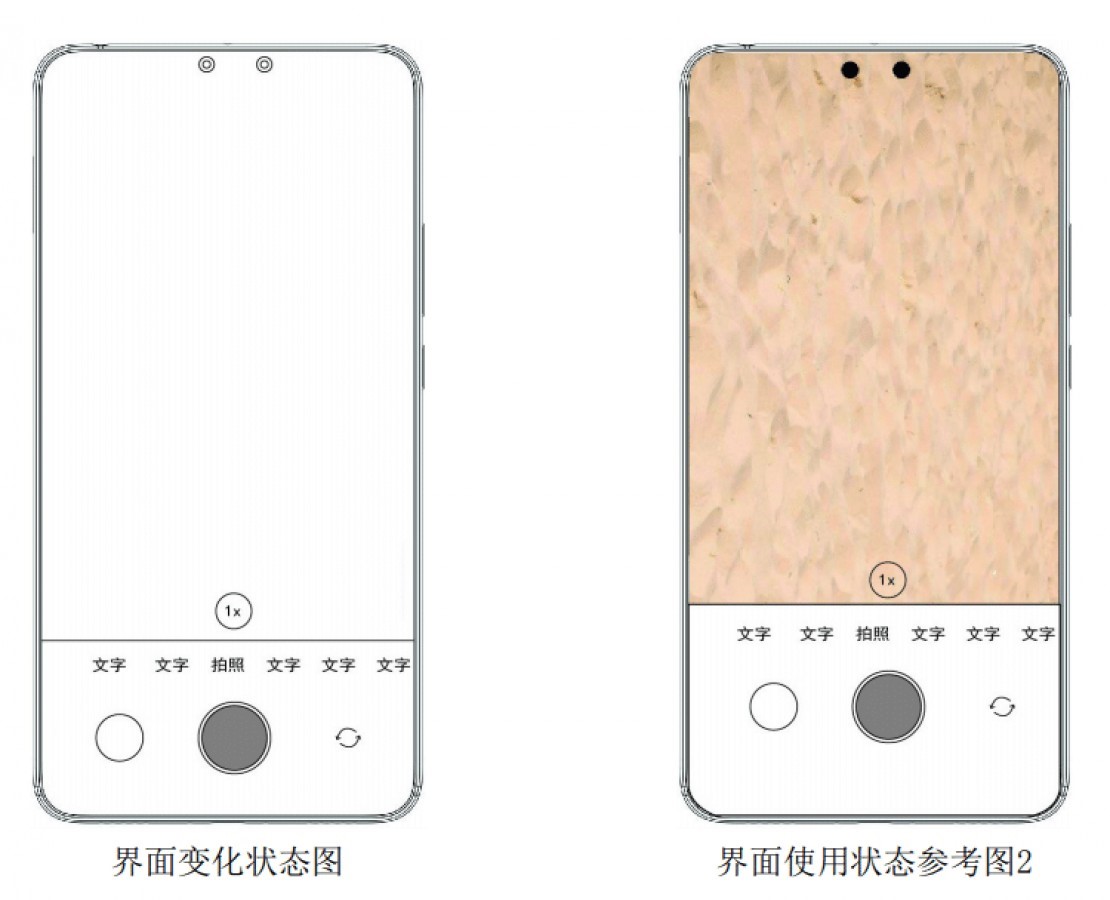 The patent showcases a smartphone with a dual-sensor selfie camera housed under the display. The technology works through a transparent OLED display. However, despite being transparent, the display still distorts the light and affects the image quality. OEMs are currently working on maximizing the image quality.
Since the technology is still in its developing phases, it will take time before smartphones with in-display fingerprint sensors hit the shelves. Also, the technology will be seen in high-end smartphones before it makes its debut to more accessible mid-range smartphones.
Last week, it was reported that Samsung is ready starting mass productions of its under-display cameras and plans to build at least 30,000 units every month for an upcoming smartphone.