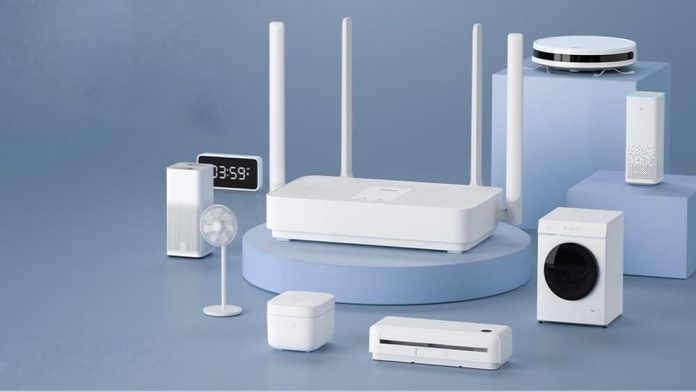 Following Xiaomi's footsteps, its subsidiary Redmi has also officially launched its new Wi-Fi 6 router touting four antennas and wider coverage.
Last month, Xiaomi unveiled its Mi router AX1800 with wifi 6 & hidden antennas, that cost $46. However, the Redmi AX5 Wi-Fi 6 Router provides an even lower-cost solution.
The device is powered by Qualcomm's Penta-core enterprise-class chipset manufactured using the 14nm node process. The chipset is topped with four independent signal amplifier antennas and an independent NPU for hardware-level acceleration.
According to the manufacturer, the antennas increase the signal strength by as much as 4dB and coverage by 50 percent as compared to other routers. Moreover, Redmi claims that thanks to the cutting-edge technology, this new router can download an HD movie in just eight seconds by providing as much as 1775Mbps speed. This is 52 percent faster than what Wi-Fi 5 routers support.
Additionally, the Redmi AX5 Wi-Fi 6 Router comes with Mesh Networking and Mixed Networking, similar to the high-end Xiaomi routers. The device has been optimized to connect with 128 devices, including smart home products.
The router will be available for pre-order in China by 10th June 2020 and will soon be available for sale at a $32 price tag. It will soon be available at Xiaomi Pakistan's online store (mistore.pk) as well.