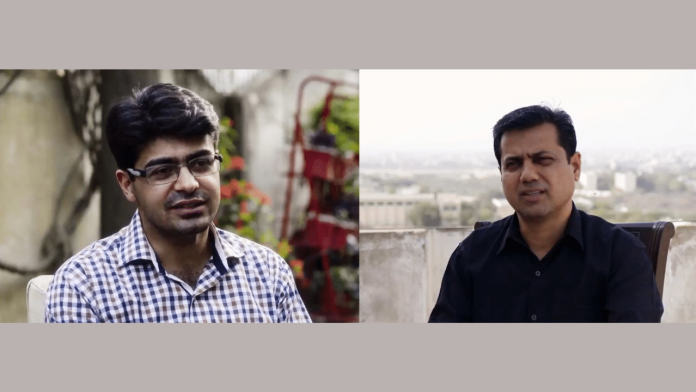 There can be no denying that times are currently tough in Pakistan. An economy already under pressure has been further hit by the COVID-19 pandemic. For many working and professional Pakistanis, it has become increasingly difficult to make ends meet.
Whether you're working in a 'regular' 9-to-5 job or are freelancing or working on a project-to-project basis, it is near impossible to even consider maintaining equitable savings. However, it is also in times of strife that opportunities abound; and those individuals with a bit of initiative and a positive work ethic can still achieve much success.
Umair and Hasan are two such individuals, who found ways to augment their businesses during the pandemic by harnessing the power of e-commerce. As we all know, Pakistan's e-commerce industry is growing at a rapid pace. During the past year, with COVID-19 keeping most of us in our homes with minimal outings, online shopping in Pakistan has grown exponentially.
Umair and Hasan both saw opportunities in leveraging the rising wave of e-commerce and merged their businesses with Daraz, the country's largest e-commerce platform with over 15 million products.
Umair had become frustrated with his existing job, finding the drudgery of the corporate sector too confining for his needs. He started watching tutorials on YouTube on how to start your own businesses and explored various avenues. Umair had already been working on a project related to hair care and treatment.
Initially, he had only one product, a hair tonic that he had created himself. Realizing that this alone would not be enough, he started researching herbal products and eventually started a small business selling herbal remedies and oils.
With the coming of the pandemic, Umair recognized the importance of e-commerce and immediately registered his business with Daraz. He received 113 orders on the first day alone, and since then has developed a booming business on the e-commerce platform.
Similarly, Hasan wanted to do something different to provide for himself and his family. Hasan had earlier been working in the construction industry; but as a kidney donor, it soon became untenable for him due to the dusty and unhealthy routine. Initially, Hasan had no idea of what he could do.
Soon, however, he found he held a passion for carpentry. After training rigorously, Hasan eventually started his own carpentry business. Then, when the pandemic hit, Hasan realized the advantages of e-commerce and started selling online through the Daraz platform. He soon started receiving order after order, and today Hasan's carpentry business deals with many customers.
Both Umair and Hasan now run extremely successful businesses that are almost entirely online. Between the two businesses, they cater to hundreds of orders a day. At the same time, the scaling of their businesses has allowed them to provide further employment opportunities for other Pakistanis, training their new recruits on the ins and outs of their businesses.
The famous British entrepreneur Richard Branson once said, "Business opportunities are like buses, there's always another one coming." The key is keeping your eyes open to identify these opportunities so that you can take advantage of them at the right time.
With more and more Pakistanis – and indeed people around the world – turning to the internet for their shopping needs, it's the smartest businessmen who are seeing how they can leverage the growing power of e-commerce. At the same time, it is platforms such as Daraz which enable and empower this new wave of entrepreneurs.