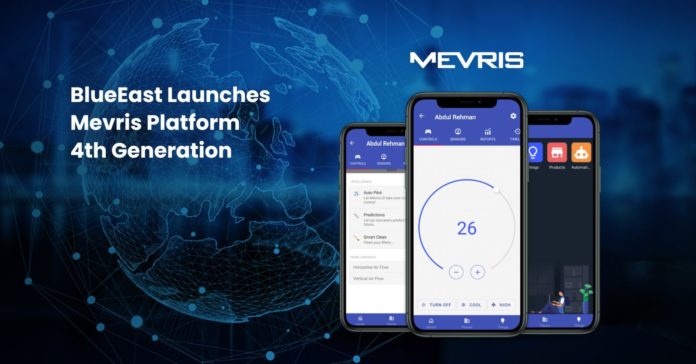 BLUE EAST was launched back in 2016 by the former Director of Marketing & Sales Orient Group, Mr. Abdul Rehman Talat.
The motivation behind the technology development wing was to transform the business practices of the home electronics sector towards the latest technology and innovationKeeping up with the inspiration, Mevris – an IoT platform, went live on 1st June, 2017. While we expected a phenomenal response, the resulting uproar went way past all of our estimates.
The customers were thrilled to be able to control and monitor their air conditioner in real-time through their mobile phones. Succeeded by the trill came the numerous activations and with every passing year, new users.
Due to the extreme traffic on the app, we were faced with several issues and glitches. The users complained and we got to work once again. Through time, we learned how to make our system more user-friendly and human-centric
The result was the simplification of the air conditioner configuration process as the apps were engineered from ground-up. Brand new servers were designed based on micro-services architecture to ensure load critical functionalities running on server-less computing on-demand infrastructure.
Intense automated testing, continuous integration and deployment regime was introduced to streamline the development process and enhance the overall quality of the product while ensuring accelerated time to market.
The Transformed App
Now, after much work and preparation, the Mevris team is proud to announce the launch of Mevris 4th Generation Platform. Keeping the customer feedback in view, the application has now been built from scratch.
The new Mevris app's Beta Version is now available on both Apple Play Store and Google Play Store. The platform is now introducing new features and taking user-friendliness to new heights
Mr. Talat dedicated the success and the journey to the BlueEast team,
"I think each one of you has contributed to the success of Mevris; those who have left us during the journey and those who have joined us recently; and those who are with us from the start! I would like to especially thank those who are with us from the beginning. They came with us… shaping our small dream into a huge dream of their own!"
What's New?
Trail-blazingly, the new launch is equipped with 40 new features that would help customers embark on a journey of comfort, convenience, energy saving and resource management. The new & improved version contains features like;
Social Logins: With this new feature, Mevris users will be able to log in to their Facebook, Google accounts and Apple users will be able to use their Apple login as well.
Diagnostic: Mevris users can now view diagnostics information about their air conditioners as well as other appliances using the Diagnostics App.
Smart Clean: Mevris-enabled air conditioner users will be able to maximize and restore thermal comfort performance and energy saving of your smart appliance by letting Artificial Intelligence execute Auto Cleaning of critical components when the need arises.
Prediction: A more visual way of predicting the time to reach set-point temperatures and the electricity costs for the thermostat set-point for Mevris-enabled air conditioners.
Autopilot: There are five modes that are all enabled to save maximum energy while providing the customer their desired thermostat set-point through various settings. All the settings can be achieved by the push of a button.
Scan & Play: The configuration of the air conditioner has been made easier than ever before. Just scan the QR code, enter your hotspot password and that's it!
Products Section: Mevris is no more just for Orient air conditioners. The Products app would allow users to install their favorite smart products that are compatible with Mevris and purchase new devices from within the app very soon.
Service Center: Mevris users would be aware of our call centers when they are open or closed and can now avail in-app service to call our service centers.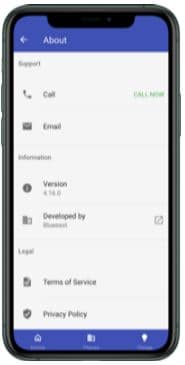 And with that, Mevris has now revolutionized the home appliances experience for all its users.
These features are just a peek into what the innovative app is capable of but we encourage all users to put it through a test, not just to experience something new but also to make convenience, ease and energy-saving a part of their lives! For more updates, follow Mevris' Facebook page.