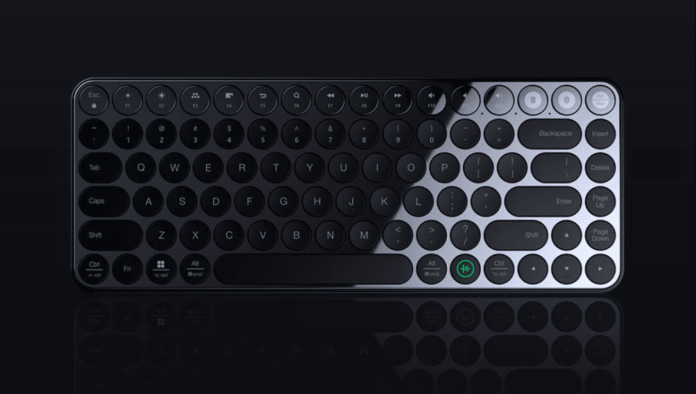 Xiaomi has a long list of sub-brands that produce a wide variety of smart products, gadgets, home appliances, and more. One of its ecological companies called MIIW has now launched a mini Bluetooth keyboard with an ergonomic build and Xiaomi's signature minimalist design.
The MIIW Air 85, as the name suggests, has 85 rounded keys with chamfered edges and a total thickness of only 7.8mm. Although the switches used in the keys are unknown, the characters on these keys are laser etched which makes them appear more bold and elegant (and durable, as they won't fade after long term use). The keyboard can be placed flat on top of a table but can also be positioned at 8 different levels of elevation for comfortable typing.
Thanks to dual-mode connectivity, the keyboard can be connected to a device using either Bluetooth or a dedicated USB wireless receiver. There is also a dedicated button on the keyboard for seamless switching between the two modes, which is something that was omitted in previous generations.
The MIIW Air 85 is very versatile, having support for Windows, macOS, iOS, and Android, and an additional dedicated button to toggle between different operating systems.
The keyboard is available in China for only $22 in Black and Pink color options. There is no word on international availability yet.