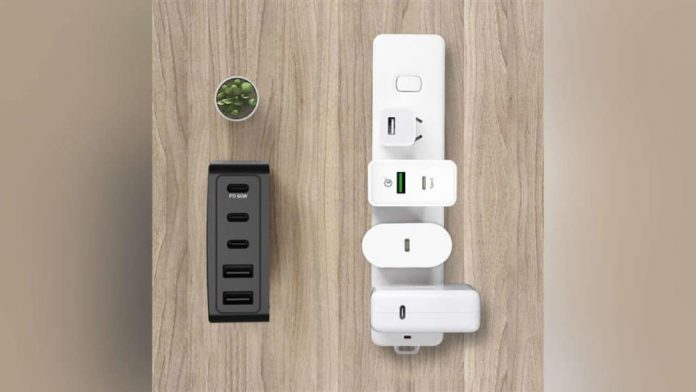 Xiaomi Youpin, known for its smart home devices, has officially unveiled its 5-port high-energy charger. With a 94W power rating, this charger is designed to be portable yet highly efficient. It is compatible with most of the gadgets on the market and is designed to be consistent with British, European and US regulations.
Ports
This C-bit high-energy charger features three USB-C high-power output ports as well as two USB-A ports. The main USB-C port of the charger is designed to provide continuous 60W power output. The secondary USB-C port, on the other hand, supports 18W charging.
As far as the dual USB-A ports are concerned, they support multi-protocol fast charging that can charge most devices available on the market. They can also be used for micro-current charging.
Other specifications
The C-bit charger, as mentioned, has a power rating of 96W but can reach a peak value of 105W. IT is designed to conform with European, British, and American plugs and comes with a 1-meter-long Chinese-standard power cord.
The voltage input is kept variable between AC 100-240V to break through the voltage limit, meeting the different power standards around the world. It can be directly plugged into a power strip as well.
This Xiaomi Youpin C-bit 5-port charger is currently available at a $36 price tag