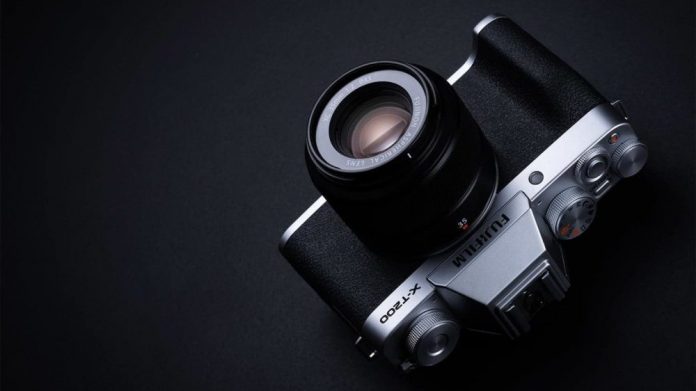 As a follow-up to 2018's X-T100 mirrorless camera, Fujifilm has announced the X-T200, an entry-level model with a built-in electronic viewfinder. According to the company, this camera is for "content creators of all levels." The camera is pretty much like its predecessor; however, Fujifilm has tried to improve the new camera over X-T100 everywhere it counts.
We don't see any massive improvements since the company's main focus was on keeping the device budget-friendly. It slots above the entry-level X-A series but below the Fuji X-T30 released in February 2019.
Design and Display
Design-wise, the camera is pretty much identical to its predecessor. The only change is in the reduction of weight and a new LCD that can be tilted while it's flipped out. The Fujifilm X-T100 weighs 448 grams, but the Fujifilm X-T200 weighs 80g less, at 370 grams. This new mirrorless camera comes with a 3.5-inch fully-articulating touchscreen LCD for vloggers and selfie lovers. This is larger than most of the rival cameras that sport a 3-inch display at most.
The Fujifilm X-T200 is the second Fujifilm camera to offer a fully pivoting vari-angle display. All the previous models were restricted to a tilting mechanism. The display has a wide 16:9 aspect ratio. The camera is available in three colors Silver, Dark Silver, and Champagne.
Key Specifications
The video specifications of the camera have been considerably upgraded over the old X-T100. The X-T200 supports 4K UHD video recording at 30fps, making it in line with the capabilities of rival cameras. It can also shoot full HD video at up to 120fps for a 4x slow-motion effect. The camera is also equipped with the new 'electronic stabilization' mode and 'HDR Video' mode.
As far as the camera sensors are concerned, it comes with the new 24MP CMOS sensor that is much faster and can shoot up to 8fps in burst mode. Apart from this, the new processor can process data 3.5x faster, which results in a much reduced 'rolling shutter' effect in video. On top of this, the device features an updated Face/ Eye Detection AF, which is a big plus for enthusiast shooters.
Price and Availability
The Fujifilm X-T200 will be sold as a kit with the compact Fujinon XC15-45mm F3.5-5.6 OIS PZ lens from 27 February 2020. It will set users back by $799.95.