The Mobile World Congress event is the world's largest exhibition for the mobile phone industry and various other device manufacturers. Sony is one of the companies showing up at this event which can only mean that there are major announcements incoming.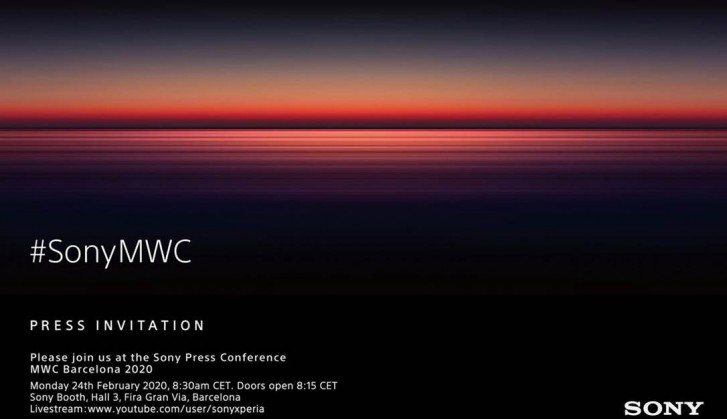 The Japanese tech giant has sent out invites for the MWC Barcelona event for February 24, 12 pm PST. The event will be live-streamed as well so users can watch it at home.
Sony hasn't revealed anything else yet, but we are expecting to see at least one flagship-grade smartphone, namely the Xperia 5 Plus and an additional mid-range device built around the Snapdragon 765 SoC. There have also been rumors relating to the Xperia 3 last month, but there's no further information on that so far.
The phones are expected to feature a tall 21:9 aspect ratio with OLED screens and the Snapdragon 865 SoC on flagship devices. UFS 3.0, LPDDR5 memory, 5G connectivity, and high-end cameras are some other features expected from the flagship lineup.
Keep in mind that all of this is pure speculation and Sony could be taking a completely different route at the MWC. Either way, we expect to hear more as the event draws near.