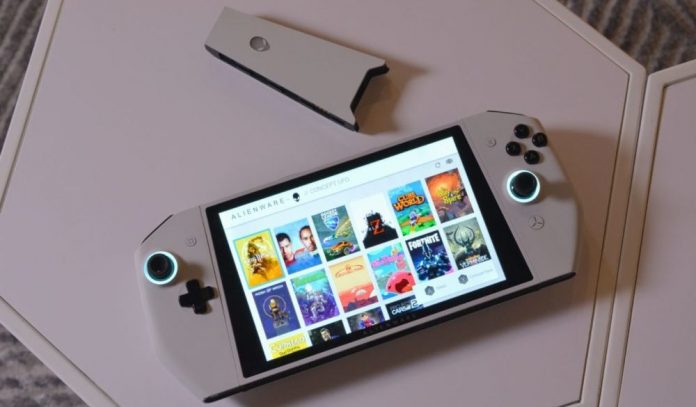 Dell's gaming-oriented sub-brand Alienware produces a wide range of computer hardware and accessories ranging from full-on desktop setups to more portable gaming laptops.
They are now looking to bring even more portability in their portfolio with the "Concept UFO", a highly portable console that looks a lot like the Nintendo Switch.
The gamepads on the side are magnetically attached to the 8-inch screen. These can be removed at anytime to form an awkward-looking controller to use separately with the screen.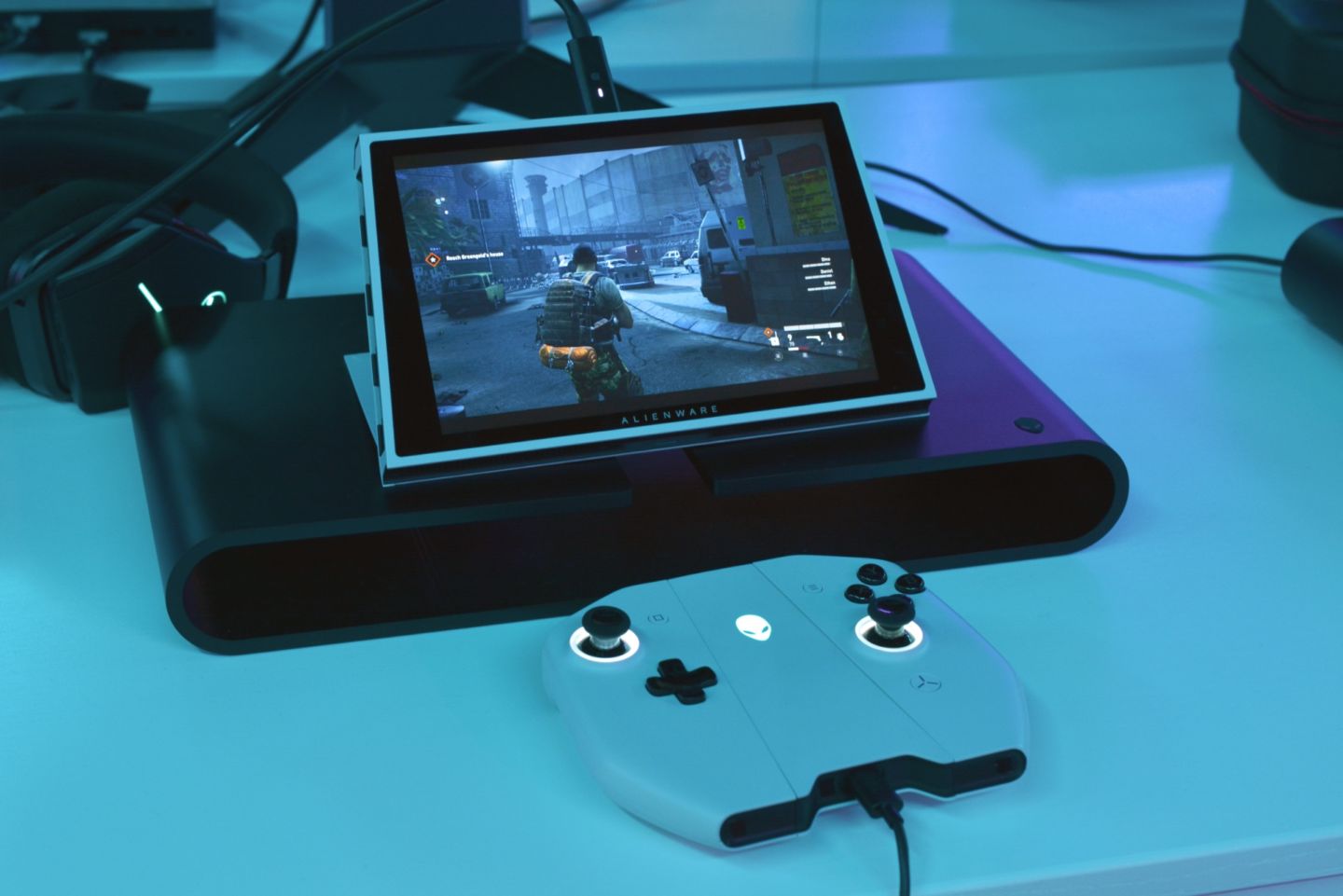 The Concept UFO can also be placed in "dock mode" where it can be connected to external displays including monitors, TVs, and more. The console is held upright in docked mode with the help of a dedicated kickstand at the back.
Dell hasn't revealed any specifications for the device, likely because it is still a concept and they are still tinkering with features and exploring form factors. But as for gaming performance, the UFO showed promise with steady FPS in most games and only small dips in demanding scenes.
The concept is clearly not perfect as it needs work with ergonomics. The handheld mode and the controller are a bit chunky and the buttons are not the best, but it is a very interesting idea and we hope it will arrive within an affordable price for console gamers.