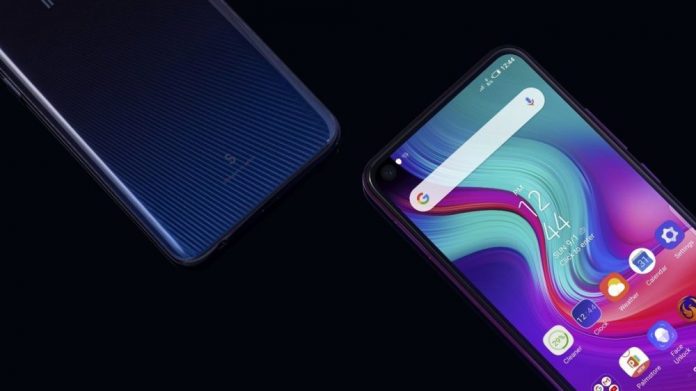 Infinix S5, the latest offering from Infinix, is worthy of all our attention because of its power-packed features. The phone offers a 6.6" display with a 32MP punch-hole selfie camera and Quad rear cameras. The S5 series has three variants; S5 4+64GB for PKR Rs. 23,999, S5 6+128GB for PKR Rs. 27,999 and the Infinix S5 lite.
When someone goes to buy a new phone, they look for a good camera, lightweight build, long-lasting battery and a sleek appearance. There are only a handful of phones these days that offer such a complete package. Infinix S5 is a phone that is made for all. From the ones who are into photography to the ones who love to carry stylish phones with a vibrant appearance; Infinix S5 wins over customers no matter what their preferences are.
The most prominent feature of this phone is the 32MP punch-hole selfie camera that gives a clearer and softer image and fulfills their tagline promise that says "Picture clear hai". With its HDR+ Backlit selfie mode, the selfie camera gives a detailed image even in low light. What else can you demand from a phone that helps you take great selfies even in dim light?
Moreover, the phone offers a lot of other exciting and fun-filled features to the users such as AR stickers, beauty mode etc.
Being equipped with a 6.6" punch-hole display, with a sleek and fancy look and an HD+ resolution securing a very high screen-to-body ratio, Infinix S5 is a pristine looking device. The mega screen not only gives it a premium look but also makes it a complete style statement for those who carry it. A big screen with no bezels gives a wide cinematic viewing experience and the punch-hole display makes the camera less visible giving it a plain black semblance that is quite classic in its own way.
The 16MP AI quad rear camera coupled with a wide aperture of f/1.8, a compact and efficient depth sensor and Quad-LED flash, the quality of the images from the back camera are flawless. With this setup, users can enjoy options like wide-angle and macro shots allowing them to capture the scenes similar to the human eye. The camera can capture clear images in dim and dark light. It also contains AI scene recognition which adjusts the parameters to match the scenes. Below are some sample shots captured from an Infinix S5.
And not just this, Infinix S5 is capable of recording wide-angle and super macro videos at 1080p resolution.
With such powerful camera setup imagine the number of pictures you can capture and with Infinix S5, you don't even have to worry about storing them as the phone offers you a 128GB of internal storage. Click as many pictures you want, download and watch as many videos you want, Infinix S5 has got you covered.
After seeing the extensive features, a stylistic body and stunning color schemes those who buy the Infinix S5 won't have to run after flagship phones to look fashionable because Infinix S5 makes it convenient for everyone to become trendy and stay up to date with the latest technology.
You can learn more about the device at xpark.