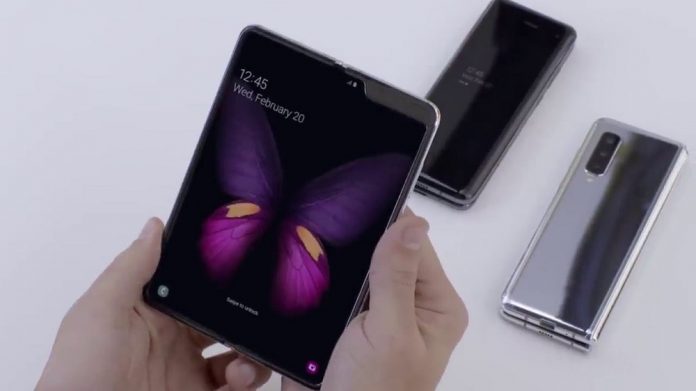 Rumors about a new foldable phone from Samsung were making rounds on the internet for the last few weeks. However, it has just confirmed that the foldable phone is not a new product entirely. It is just a tweaked version of the previously launched Galaxy Fold with 5G connectivity and a new paint job.
A hands-on video of the smartphone has been leaked showing a slightly changed aesthetics. The smartphone, along with other color options (hopefully), will come in a classic glossy white body. The rest of the aesthetics are similar to the vanilla Galaxy Fold.
The same phone has been spotted on a poster on the Chinese branch of the Samsung Members site.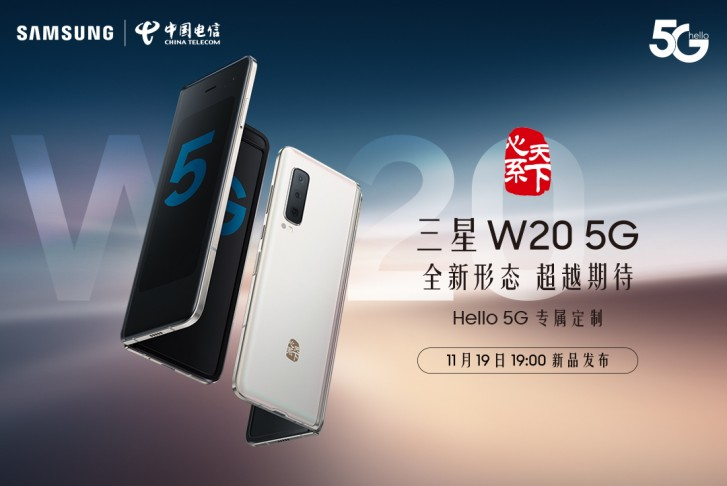 Apart from this, the smartphone was also spotted on TENAA with key specifications a week ago. The listing states that the W20 5G measures 160.9×117.9×6.9mm, identical to the vanilla Galaxy Fold when unfolded.
It has the same 4.6-inch secondary screen and a slightly smaller 4135 mAh battery. However, this information is from a preliminary spec sheet so there is room for error.
This new smartphone hints at the fact that Samsung is seriously working on its foldable smartphone lineup and is trying hard to perfect the design.
After the launch of the Motorola Razr, consumers are already comparing the two. Analysts think that the Razr is 'more practical' and 'wins the screen crease front' however, Galaxy Fold's quick view lets the users do more.
Moreover, the lower price tag also makes Motorola Razr more attractive. Let's see how Samsung tackles this. Stay tuned for more updates.