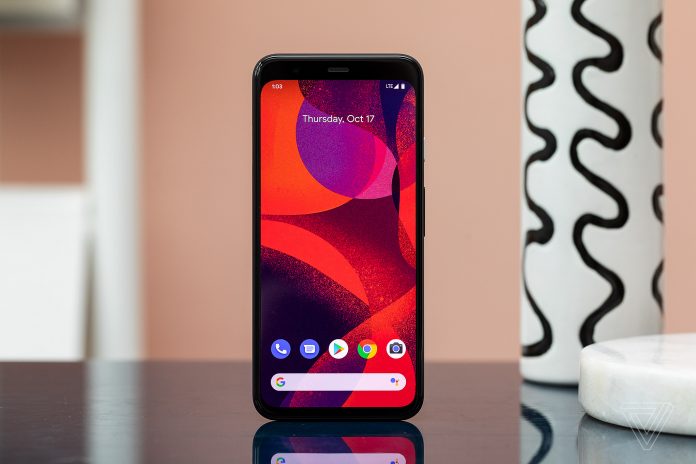 Google's MVNO wireless service — Google Fi — has offered certain users a unique benefit: it can piggyback on multiple networks. Depending on which one is stronger, some Android phones on Fi can use either T-Mobile, Sprint, or US Cellular. The feature is mainly used on Pixel phones, and now with the Pixel 4, Fi is taking advantage of that phone's Dual SIM Dual Standby (DSDS) feature.
DSDS does pretty much what it says: two different SIM cards can be on "standby," aware of the state for their respective networks. The Pixel 4, like many modern phones, has a physical SIM slot and an eSIM. Typically, a user would have a different network on each SIM so that they could use one for data and another for calls.
On the Pixel 4, Google is putting both of those SIMs on the Fi network. That way, each can look for which one is strongest and switch to it on the fly without interrupting data. Pixel phones could switch between those networks before, but not quite this seamlessly.
This doesn't mean both networks are active at the same time, only that they are both on standby, so it shouldn't hit battery life. That's a relief because the Pixel 4 doesn't have much battery to spare.
Google calls it "dual connect," and though it's a small improvement over how the radios worked with Fi's network before, it's a smart one. To start, Google is only enabling the feature on phones purchased from the Google Store or via Google Fi. It is rolling the feature out as a software update "over the next few weeks," and it intends to add it to other Fi devices "over time."
Devices that aren't explicitly Fi-compatible — like iPhones — won't be able to take advantage of the feature. Those phones end up just landing on T-Mobile's network in my experience.
Google has experimented with lots of different features and plans for Fi. It started by offering a clear per-GB plan, but it eventually capitulated and added a more traditional (and more caveat-ridden) Unlimited plan last month. It also offers data SIMs at no additional cost, a free Google-hosted VPN for Android users, and no extra roaming fees on international data. Despite all of that, the service hasn't exactly taken off as a major competitor in the US.