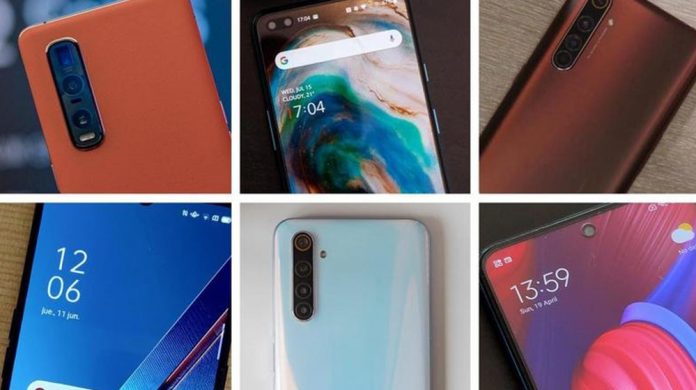 Smartphone manufacturers doing business in China experienced a sharp build-up in sales during the mid-year 618 shopping festival held in June last month. This year's 618 was the first smartphone fiesta to be held since COVID-19 first hit Wuhan, China in late 2019, and phone sellers were looking forward to the sales.
According to data released by research firm Counterpoint, tech giants like vivo, OPPO and Xiaomi cornered some of the best sale numbers on the heels of a plummeting 2020 and lacklustre spells during April and May this year.
The Counterpoint report revealed that the smartphone market in China explored sales growth of 7 percent YoY during the first 3 to 4 weeks of June. The ever-colorful vivo racked up most of the sales during this time, selling 23 percent of the total number of phones sold by the top 8 manufacturers during the 618 festival.
OPPO came in second with 21 percent, while Xiaomi came in thrid on the list with 19 percent of the total sales.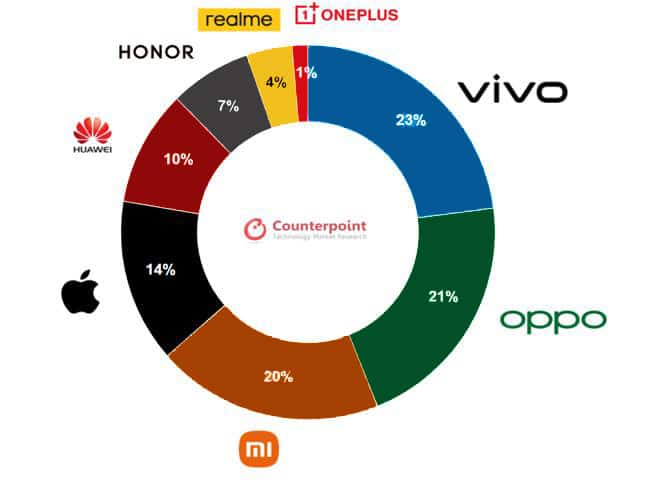 The report explained that these companies performed incredibly in terms of sales in the absence of Huawei and HONOR, who were the first and second bestsellers at the 618 festival last year. This year, their sales have dipped 68 percent and 49 percent respectively.
Apple Inc. made an impressive showing at the festival as well, picking up the 4th spot on the top eight list of bestselling manufacturers. The iPhone maker received a lot of traffic during the shopping event, thanks to a reported $155 discount on its products.
Finally, Realme grabbed the 5th spot on the list, coming in second-last to OnePlus.
Overall, even though the market rebounded in June after seeing months of decline, it is still a mixed picture for the full-year outlook. Companies like OPPO, vivo and Xiaomi, will continue to aggressively target the void left by Huawei. For the mass-market segment, companies could potentially see another reshuffle in the second half as HONOR is making a strong comeback after sorting its issues.