Over the past few years, we have seen Chinese companies bump up the charging speeds of their handsets to unprecedented limits. Currently, Xiaomi Mi 10 Ultra, iQOO 5 Pro, iQOO 7 (China), Black Shark 4 series, Nubia Red Magic 6 Pro, and Nubia Z30 are some flagships that offer the highest charging speeds, i.e., 120W.
However, according to a recent report by XDA Developers, Infinix is working on launching a smartphone with 160W Ultra Flash Charging. The publication has allegedly obtained a 160W Ultra Flash Charge brick from Infinix. However, we are unsure what phone it will tag along with.
All the aforementioned handset models are flagships. However, Infinix has mainly focused on selling mid-range phones. If an Infinix phone is coming with a 160W charger, it could be packed with top-notch specs. The adapter on the photo sure looks huge, as is to be expected for a brick this powerful.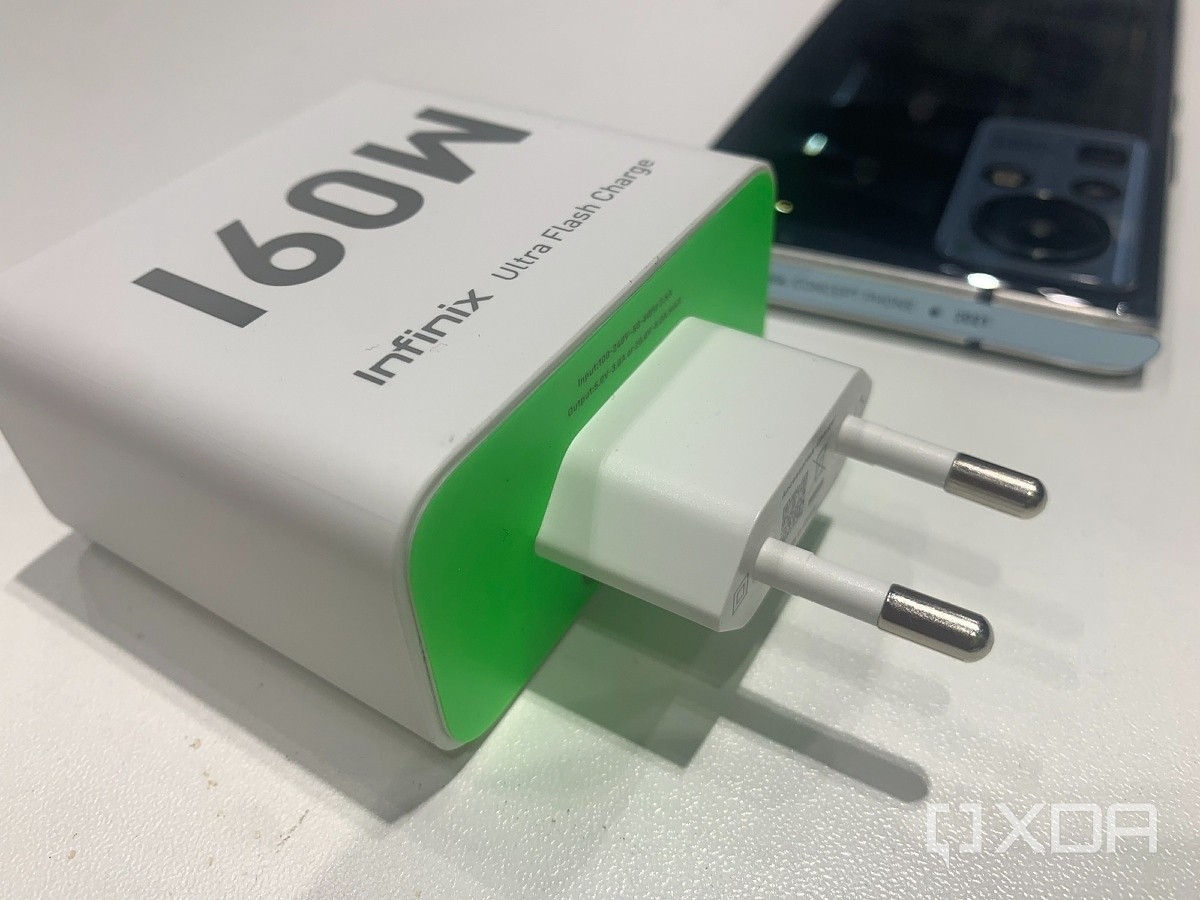 An alternative explanation might be that it's not meant for phones at all. Infinix has already started selling laptops with Windows and while those don't come with support for these charging speeds yet, a laptop with big graphics cards might be in the works.
The company has not confirmed that it is working on a flagship handset. Moreover, there is no official news about the Ultra Flash Charging. Hence, take this news with a grain of salt.