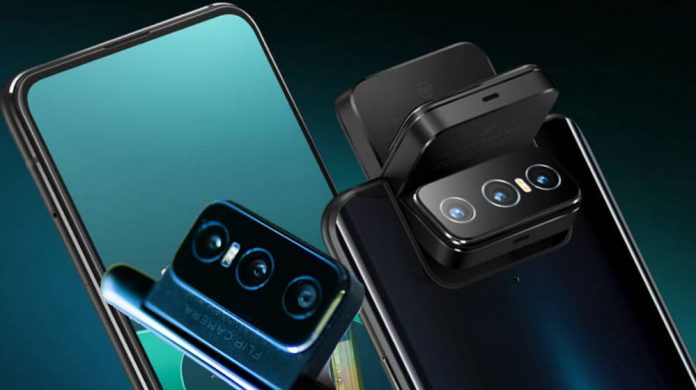 The Taiwan-based multinational electronics company, ASUS, is expected to unveil the ZenFone 8 Mini and similar ZenFone 8 models as early as 12 May. However, a reported leak of the upcoming ASUS lineup has revealed how the brand intends to develop its ZenFone market.
The ZenFone 8 Mini/Flip device is expected to hit stores in five different versions including a 6GB RAM/128GB ROM, an 8GB RAM/128GB ROM, an 8GB RAM/256GB ROM, a 12GB RAM/256GB ROM, and a 16GB RAM/256GB ROM.
There is also a 5.92-inch Full HD+ OLED display with a 120Hz refresh rate for a seamless user experience. A Qualcomm Snapdragon 888 chipset will headline the spec sheet as expected.
The leaks also reveal that the Mini/Flip device will have a 3,835 mAh battery supported by 30W rapid charging.
The camera assembly is perhaps the most interesting part of this leak, and something of the sort may have been observed in other smartphones before.
The ZenFone 8 series is most likely to feature a 24MP punch-hole selfie shooter in the front, and a 64MP + 12.2MP + 8MP triple module at the back. Although this spec sheet looks official, there are doubts about whether any of the ZenFone 8 series will sport the flip-up camera system that had been made available in its preceding models.