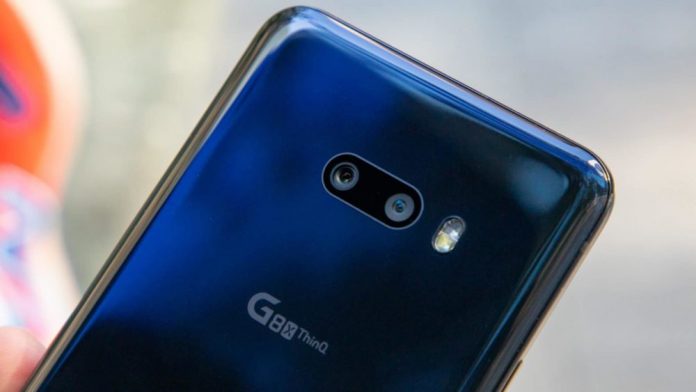 Although LG has pulled out from MWC 2020 due to the recent epidemic outbreak, it is still working on its next flagship smartphone.
The latest scoop about the upcoming LG V60 ThinQ comes our way courtesy of a noted leakster Evan Blass.
The images, according to Blass, were obtained from a promotional video for the device. They show that the smartphone will sport four microphone channels. Although we don't know what each microphone is for, it is suspected that some of them will be used for ambient noise cancellation while video and audio recording.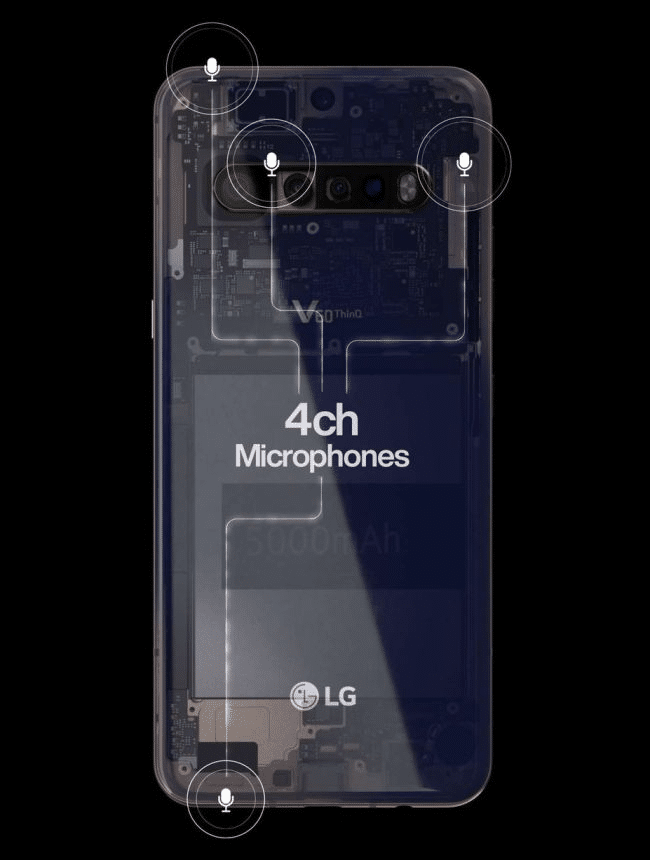 Apart from this, the images also confirm a quad-sensor rear camera setup, as hinted by previous rumors. Like its predecessor, the V60 ThinQ is expected to come with a lens featuring optical image stabilization (OIS) and an ultra-wide lens.
Another tidbit revealed is that the smartphone will include a 3.5mm audio jack, which means that LG's celebrated 32-bit Hi-Fi Quad DAC audio feature will make a return.
The second image shared by the leakster reveals that the smartphone will come with a 5000 mAh battery, 1,000mAh larger than the handset's predecessor, the V50 ThinQ 5G. It also gives us a better look at the 3.5mm audio jack and reveals that the smartphone will have a USB-C port located at the bottom.
None of the information revealed by the leak has been confirmed by LG. We will most probably have to wait until later this year to hear anything concrete about the upcoming flagship.