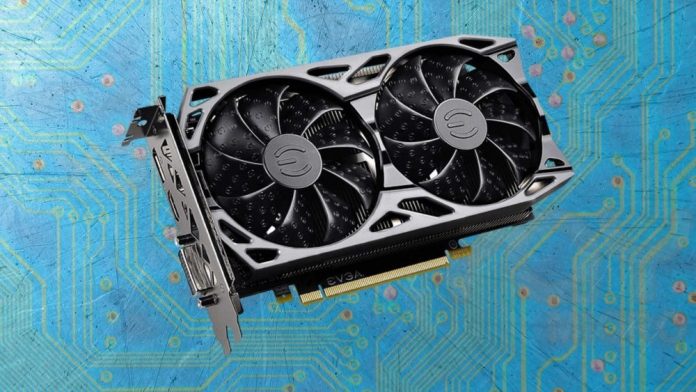 Nvidia has expanded its mid-range GPU lineup with the introduction of GTX 1660 and 1650 Super graphics cards. The GTX 1660 Super falls in between the 1660 and 1660 Ti in both power and price.
As these are mid-range GPUs, they are targeted at the 1080p gaming market which makes up 63% of the total gamer population according to Steam. They will be competing against AMD's RX 5500 series.
GTX 1660 Super
The GTX 1660 Super is a bit faster than the GTX 1660 thanks to the inclusion of GDDR6 VRAM. Other specifications of the two cards are mostly the same with 1408 CUDA cores, 1530 MHz base clock, and 1785 Mhz boost clock. If Nvidia's claims are true, this should translate into a performance improvement of 20% over the base model.
Here's how the new model compares with the GTX 1660 and GTX 1060: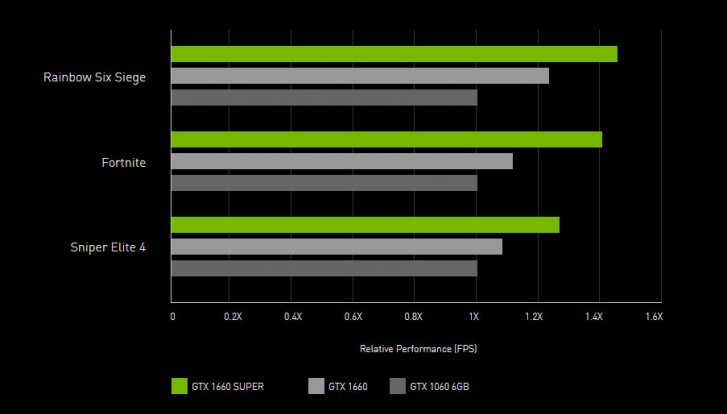 GTX 1650 Super
The GTX 1650 Super, on the other hand, brings a much better performance improvement over GTX 1650. It has higher clock speeds at 1530 MHz and 1725 MHz for the base clock and boost clock respectively. It also has the faster GDDR6 VRAM, but it's slightly lower at 4GB. Nvidia claims that this brings a 50% performance improvement over vanilla 1650.
Here's a comparison chart from Nvidia:
Pricing and Availability.
The GTX 1660 Super has been launched at a price tag of $229, which is only $10 more than the standard 1660. The 1650 Super is set to launch on November 22, however, Nvidia hasn't announced the pricing for this one yet.