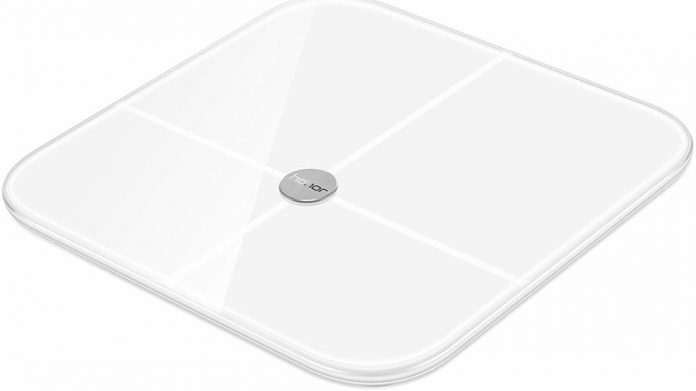 Along with other products, at its launch event, Honor also launched the second generation of its Smart Body Scale.
Design
As compared to its predecessor, the device comes with a slightly tweaked design. The body features a tempered glass covering and is only available in white color with a glossy finish. Honor has also added anti-slip pads under the scale.
Features
The device is powered by a CSU18M91 chip and three no. 7 Alkaline batteries. It can connect to the user's smartphone via Bluetooth 4.2.
The smart scale can measure up to 14 different parameters of the human body including bone mass, body water percentage, body fat percentage, body weight, BMI, visceral fat, BMR, muscle mass, body age, body type, fat-free weight, physical score, bone mineral density, and heart rate.
The device can also be used to determine the user's DEXA value. For those who don't know, the DEXA value shows how strong or weak your bones are. The lower the score, the weaker your bones are.
However, as compared to professional DEXA scans, the smart scale uses body fat mass measurement to determine the DEXA value. Even though it is not very accurate, it will give you a pretty good idea about your bone health.
Pricing and Availability
The device is currently available for sale in China and will set users back by $14