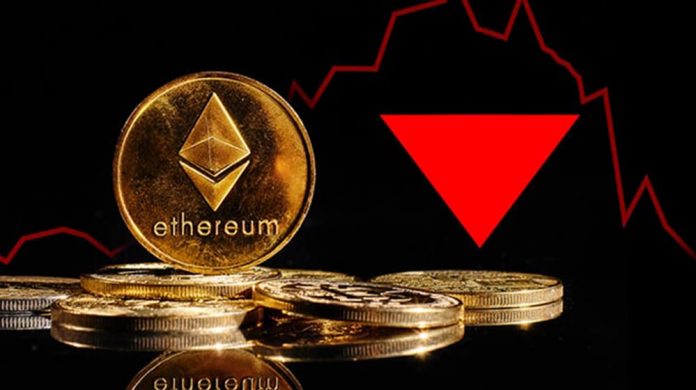 While many investors and traders looked eager to see a return to week-over-week gains today, crypto stocks took big hits over the weekend, with BTC dipping as much as 15.5 percent in the past 24 hours amid China's aggressive crackdown on cryptocurrency mining.
While mining doesn't affect the trading part, the dip is logical since China's crypto-mining business accounts for more than half of the global Bitcoin production.
At the time of writing, the BTC was trading at $32,262, down by more than 17 percent on the 7-day index, having reached close to $40,000 almost a week ago. The rest of the market has also fallen substantially, further pouring salts on the wounds of avid crypto investors.
The recent dip took the overall market cap of all cryptocurrencies to below $1.43 trillion for the first time in 10 days. Note that the market cap was holding above the $1.5-trillion mark until now.

The story was similar in the mid-caps, with coins such as Ethereum, Binance Coin, and LTC falling like rocks in the last 24 hours. On the 7-day index, Ethereum is down 15.21%, Binance Coin 9.14%, LTC 12.45%, and Doge 17.67%. Solana, which recently emerged as a stand-out cryptocurrency of late, fell by a humbling 13.75%.
Besides the under-performing coins in the top ten market caps, cryptocurrencies such as SHIBA INU (SHIB), Chainlink (LINK), and Polygon (MATIC) also failed to hint at any near-term emergence of bullish trends.
At the time of writing, SHIB has dipped as much as 8.38%, on the 7-day index. Chainlink has dipped as much as 17.85% to $20.3, while the MATIC coin on the Polygon blockchain has dropped 11.15% to $1.30.
The previous week saw consolidations at their peak, with top cryptocurrencies such BTC and ETH hovering around crucial support levels. However, the weekend spelled doom for future price shifts as a majority of the world's mining industry was shut down in China.
Furthermore, many big-time investors are pointing towards a bearish trend. To paint a picture, the author of "Rich Dad Poor Dad" who made most of his fortune from the 2007 American Housing market crisis, commented, "biggest crash in the world history coming. Buying more gold and silver. Waiting for Bitcoin to drop to $24 k. Crashes are the best time to get rich. Take care."