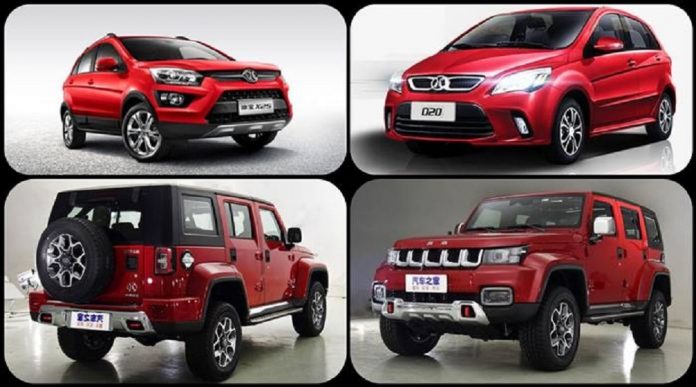 BAIC, one of the largest Chinese automakers, has updated its website and integrated a prebooking form to collect necessary information from the customers to gauge their interest in the company.
After acquiring the Greenfield status under the Auto Policy 2016-21, Sazgar Engineering Works Limited (SEWL) partnered with BAIC to introduce a range of vehicles in Pakistan.
During the PAPS auto show in Lahore last year, SEWL and BAIC displayed three vehicles; BJ40 off-road SUV, X25 crossover, and D20 hatchback. Later, it was also revealed that a sedan version of D20 will be launched as the cheapest sedan in the Pakistani market as well.
These vehicles were expected to launch last year but multiple delays due to the COVID-19 pandemic and lockdowns hampered the scheduled launch of the vehicles.
However, the integration of a prebooking form on the company's website suggests that customers will soon be able to get their hands on BAIC's vehicles.
A SEWL dealer has also confirmed that BAIC's vehicles will be officially launched next month, beginning most likely with the X25 crossover.
The X25 crossover features a 1.5-liter 4-cylinder engine, mated to a 5-speed manual and 4-speed automatic transmission, capable of putting out 116 horsepower and 148 newton/meters of torque. Both variants of the vehicle will be launched in Pakistan.
It is expected to be priced between Rs. 2 million and Rs. 2.5 million, which is the most market competitive price in the entire crossover segment.