The Samsung Galaxy Z Flip was launched just last week and it already made up quite a following and a number of people were interested in the new folding smartphones from Samsung. After the Galaxy Fold, and the screen tearing issues it was plagued with, the Z Flip was an improvement over it as Samsung advertised that it used ultra-thin "glass" which was foldable, in contrast to the plastic panel on the Galaxy Fold or even on the Motorola Razr.
However, a durability test by the Zack Nelson, better known as JerryRigEverything, seems to show that the $1,380 Galaxy Z Flip's glass is not up to the standards that we have come to expect from a lot of smartphones these days.
Galaxy Z Flip Durability Test
Getting his hands on the Galaxy Z Flip, Zack immediately went on to test its durability under a series of tests which shows that the Galaxy Z Flip does not fare well.
Using Moh's scale of hardness, he went on to test the scratch resistance of the "ultra-thin glass". If you aren't familiar with the scale, 1 is the lowest rating while 10 is the highest and a typical smartphone with Gorilla Glass starts scratching at level 6 with deeper grooves at level 7.
The Galaxy Z flip, on the other hand, started to show some marks on the display using only the level 2 pick. Trying to scratch with a level 3 pick started making deeper marks on the screen while Zack remarked that with the level 4 pick, he could feel the top of the pick tearing open the display at the point of contact.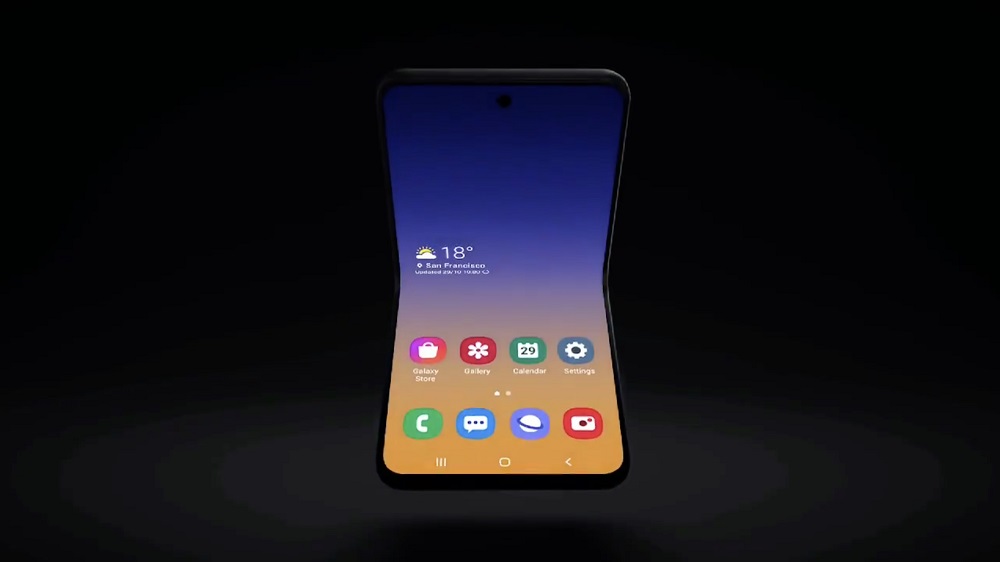 The durability test shows that the Galaxy Z Flip's display is as durable as the one on Samsung's own Galaxy Fold, which they themselves claimed was plastic, and the Motorola Razr as well. The durability test certainly puts into question Samsung's claim of the world's first foldable phone with "Ultra Thin Glass".
Applying flame on the display also made it warp and change shape slightly, which is also consistent with how a thin layer of plastic would react if exposed to heat.
Samsung Responds
Replying to the request of a statement from The Verge, Samsung still maintains that the Galaxy Z Flip does use the one of a kind Ultra Thin Glass (UTG) in order to "deliver a sleek, premium look and offer an immersive viewing experience". But they claim that there's a protective layer on top of that glass similar to the one on the Galaxy Fold.
However, if Samsung's claim of using the glass under the plastic display was true, then the following shouldn't be possible.Do you think of Galaxy Z Flip's durability? Will it be able to survive real-world usage in a convincing fashion?