Xiaomi, under its Youpin crowdfunding platform, has announced yet another innovative smart product that will help make winters more comfortable for people around the world. The smart heater comes with a wide 90 degrees air supply angle, minimalistic yet stylish construction, and a 2.4GHz wireless remote control.
Construction
The smart heater, as usual, comes with a minimalistic design. It has been constructed using RoHS-certified environmentally friendly materials. Hence, none of the products produce unpleasant odors despite being heated. The materials used have higher heat resistance and have been chosen based on their safety performance. Overall, the Xiaomi Smartmi smart heater has a Xiaomi air purifier-like form factor.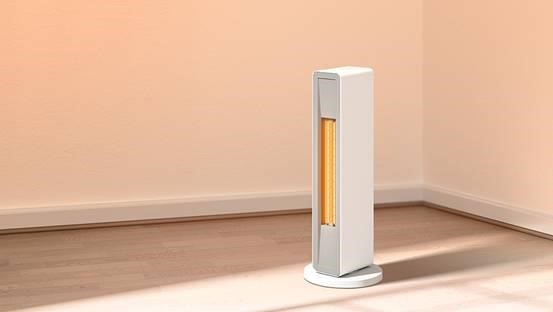 Internals
As mentioned, the smart heater comes with 90 degrees super wide-angle that heats up the entire room simultaneously. It is powered by a 2000W motor and uses high-efficiency PTC ceramic heating element, thanks to which, the heater reaches the required temperature in less than 10 seconds.
The heater also comes with two modes, namely warm air and hot air, it also features four air speed options. The fan impeller is installed in an oblique manner which ensures proper supply of air to every corner of the room.
Controls and Connectivity
Apart from sporting the basic buttons on the heater itself, it can be controlled via a 2.4GHz wireless remote control as well as using the Xiaomi Mijia application. It also supports AI voice control.
The smart heater can be connected to Smartmi Humidifier and Mijia Air Purifier. This allows the user to control the temperature, humidity, and cleanliness of the air in the room.
Pricing and availability
The smart heater will be available for sale by 8th December and will set users back by $113.