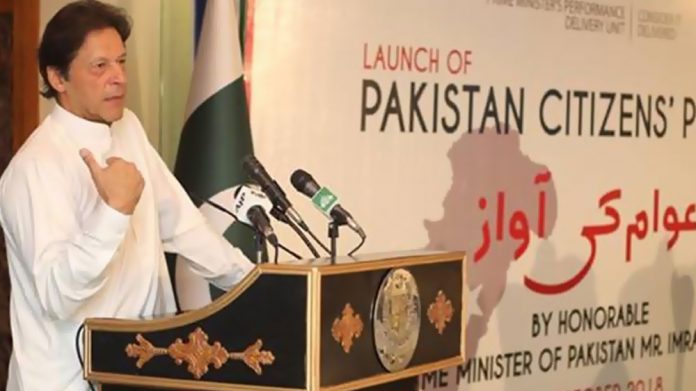 Prime Minister Imran Khan is reportedly unhappy with the performance of officers tasked to solve the complaints registered on Pakistan Citizen Portal application.
According to reports, PM Khan has taken notice of officers' poor performance.
Several officers are accused of disposing off complaints in a hasty fashion without properly inquiring into them. The officers did not document any sort of evidence as well while solving the complaints. The citizens have also blamed the officers for not replying to their complaints on time.
Moreover, some departments take longer to solve complaints. Unconcerned officials have also been solving complaints for some time now.
In this regard, the Prime Minister Office has written a letter to ministries and concerned provincial departments. The PM Office has ordered to constitute a 5 member committee to investigate the issue. An officer of Grade 20 will head the committee.
The 5 member committee will examine misconduct in all complaints registered on the Pakistan Citizen Portal. The committee will also evaluate the performance of officers responsible for solving the complaints. The committee will submit its final report within 30 days.
The PTI led federal government launched the Pakistan Citizen Portal on 28th October 2018. In February, Pakistan Citizen Portal application was chosen as the 2nd best government mobile application at the World Government Summit held in Dubai.