Elephone adopted an expansion plan almost three years ago in order to help the company get recognized beyond its local market. Pakistan is an important part of the expansion plan and the Chinese Company is coming to Islamabad next month.
Elephone is one of the emerging Chinese OEMs known for its reasonably priced and user-friendly smartphones. The company is still trying hard to come at par with other Chinese OEMs, however, its expansion plan has been giving it an edge over other local OEMs.
Elephone will officially be launched in Pakistan on 8th December at an event in Islamabad. The event will be attended by Elephone's business partners, media reporters, and a few government officials.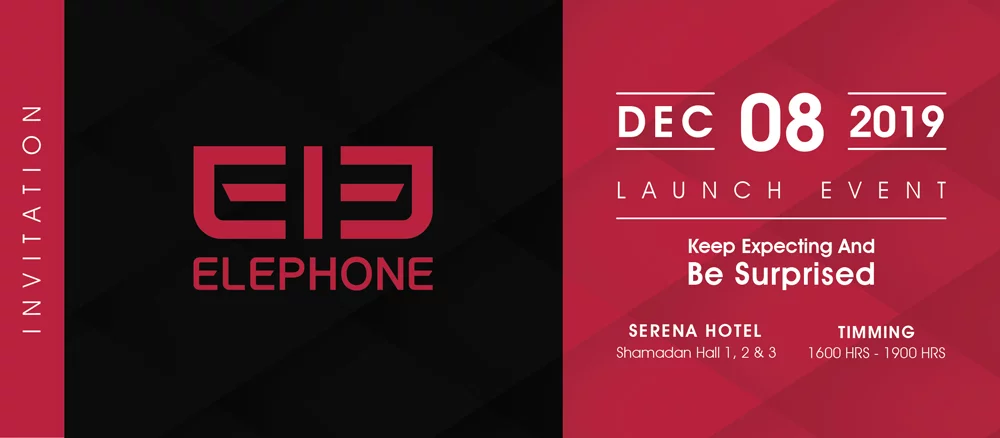 At the event, the Company is expected to launch its flagship models as well as other smartphones in Pakistan. The list of smartphones includes its famous Elephone PX model along with its 3D screen phones and waterdrop notch display smartphones.
Elephone officials, in a statement, explained that they consider Pakistan as an important part of its Mid-East market. The Company is expecting an overwhelming response from vendors and consumers in the country.
The launch event is only a few days away, stick around for more updates.