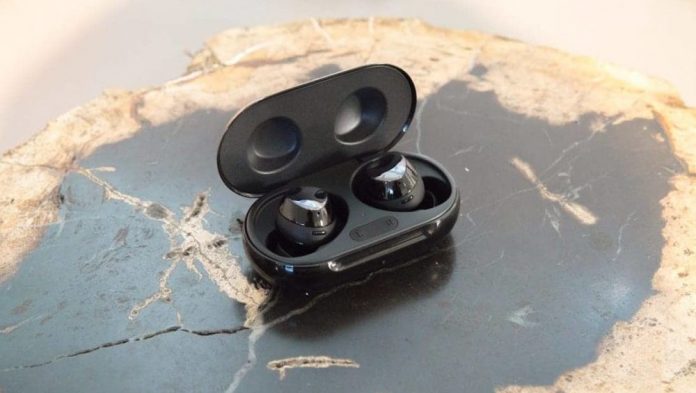 The Galaxy S20 series and the Z Flip foldable had the spotlight at Samsung's Unpacked event but there have also been a few other notable announcements at the San Fransisco based exhibition. The Korean tech giant also unveiled the Galaxy Buds+ earbuds that bring a huge boost to battery life over the previous generation.
The new pair of earbuds feature a design that is pretty much identical to the original Galaxy Earbuds with a circular frame inside a pill-shaped casing. The buds themselves have been upgraded from 58 mAh to 85 mAh capacity, which will result in a major improvement in battery life.
Charging speeds have also been upgraded to a point where the buds now boast 60 minutes of audio playback with just 3 minutes of charging. It can manage a total of 11 hours of continuous playback which can be extended to 22 hours with the help of the charging case.
As for audio quality, each bud is now equipped with a woofer and a tweeter in a two-way driver arrangement that should offer a step up in audio fidelity. There is also an extra microphone for in-call noise canceling, which was a major weak point in the previous generation.
The Galaxy Earbuds+ are included with the pre-orders for S20 but can also be bought separately for $150 in black, white, and blue color options.