The Electric Vehicle (EV) policy for two and three-wheelers promises a fair number of advantages and incentives to both automakers and customers alike. Regardless, the activity for the development of this segment has been sparse due to concerns about the upkeep of parts and limited charging infrastructure.
However, a local motorbike assembler called 'Super Star' has decided to introduce an all-electric motorcycle in Pakistan. Super Star is a manufacturer of Chinese motorcycles and is owned by Memon Motors (a company based in Hyderabad).
A recent update by Hanif Memon of the Monthly Automark Magazine suggests that the motorbike will initially be sold in Karachi, and then all over the country based on demand.
As per the details, the motorcycle is based on the same chassis as a normal 70cc bike but has been reinforced to withstand the weight of the battery and the electric motor. The motorcycle also has a 20 kW lithium-ion battery pack that takes five hours to charge fully and has an output of 70-80 km of range on a single charge.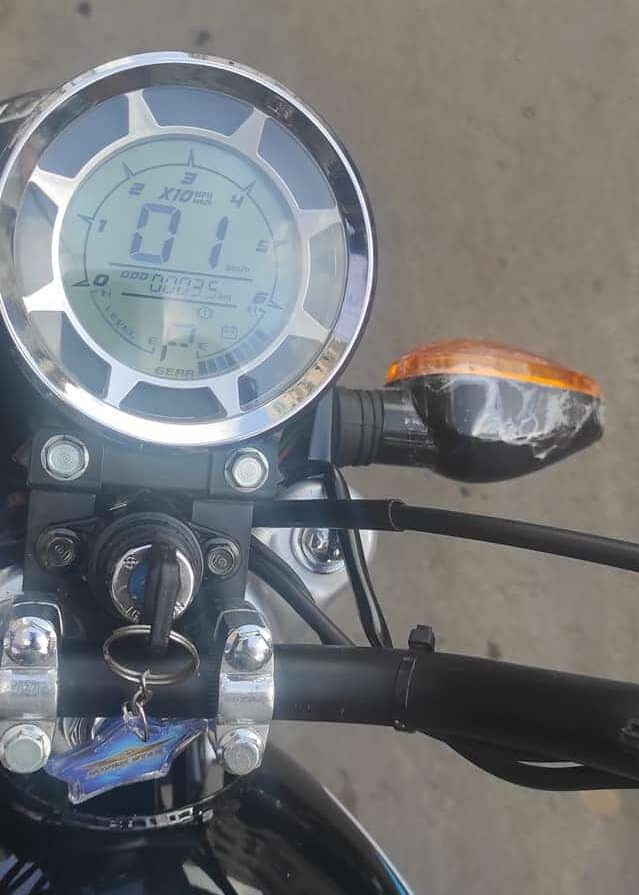 According to the images, the motorcycle has a disc brake at the rear, a drum brake at the front, and a digital speedometer that displays information about battery life, range, etc.
However, the rear hub appears to be quite large, possibly because it houses the electric motor.
Super Star is yet to share details about the price and the availability of the motorcycle in the market. However, the one in the images seems ready to hit the streets, which implies that the launch is imminent.